It's Time For A Little Salesmanship At The Funeral Home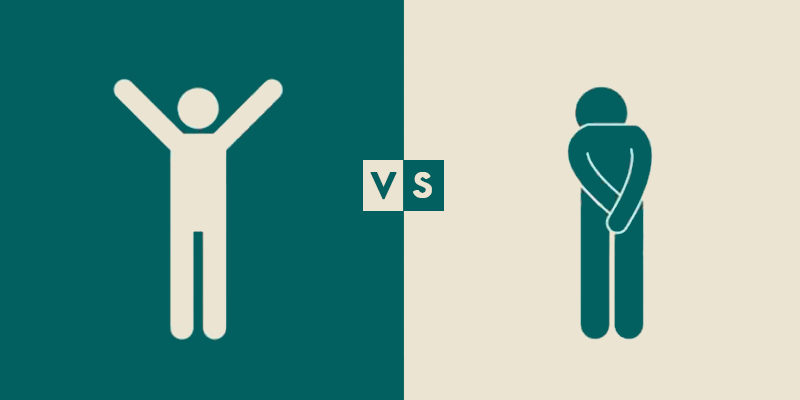 Guest post provided by: Ellery Bowker, Preneed Builders
The other day I was in a funeral home meeting with a director when the phone rang. He excused himself to answer the phone.  "ABC Funeral Home," he said. His next words were, "Twenty-one ninety-five and fourteen dollars for a death certificate," followed by a few seconds of silence and then, "You're welcome," and the call was over.
You know what happened. A person, whether at-need or planning ahead, just called to find out the cost of cremation.   The exchange was successful for the caller but not for the funeral home. Why? Because he lost the call. And he lost it because he didn't try to sell anything. A potential customer was on the phone and he did nothing to try to move that caller from potential to promising.
I was silently astonished. Why wouldn't this director "try" to keep the person on the phone? Why not dig for information, find out what the situation is, ask a few questions? In the exchange that lasted less than a minute, only one question was asked and that was by the caller. There was simply no way to know if they were asking about price because they were flat broke or just trying to be prudent. Or that maybe they've never done this before and didn't know what else to ask.  Your price is your price and shouldn't change based on any of this additional information, but your chance of getting to serve that family would increase greatly.
If one question (how much?) creates one word answers (the price), then why bother having a human on the phone at all? For a cremation price, press 1, for a burial price, press 2 and so on…
We all fear the commoditization of funeral service as it devalues what funeral directors do, but I have to be honest, if you answer the phone in that manner, you are part of the problem.
This isn't an essay about the right way to answer a call or how to handle price shoppers. There are really smart and experienced people who can help you in that department, and probably none better than Lacy Robinson (@lacyNFDA).
This article is about trying, actually "trying" to win a call. You don't have to be a professional salesperson to show desire. You just have to really want another call and be willing to fight for it.
Similar to politics, if you don't vote, you shouldn't complain. You shouldn't complain about price shoppers if you're not really trying to win each call. You shouldn't complain about increased competition if you're not willing to work harder to win a call. You shouldn't complain about the alarming growth of cremation with no services if you're not trying harder to get a face-to-face where you could explain the (often unknown) services available when cremation is chosen.
In business, any business, sales cure everything. You must try harder.
At the NFDA convention I saw some pitiful vendors sitting on folding chairs behind the skirted table where their trifold brochures and free pens were neatly placed beside a bowl of Jolly Ranchers. They had few visitors and even fewer conversations. They didn't try.
I saw other vendors with metaphorical shepherd hooks snatching people out of the aisle to explain how their product or service can make any funeral home the market leader. The latter would say the convention was great while the former would say it was not good for them.
While it's beaten to death, the topic of change in the funeral business is felt no place more than the phone in your hand. The assurance of future, expected (entitled?) calls are withering and when the phone rings now, it's not a death call, it's a mere lead.  A chance.  One shot at winning that call.
Want to crush it in 2017? Go find a shepherd's hook.
ConnectingDirectors.com is the leading online daily publication for funeral professionals with a reader base of over 45,000 of the most elite and forward-thinking professionals in the profession. With ConnectingDirectors.com we have created a global community through an online platform allowing funeral professionals to Stay Current. Stay Informed and Stay Elite.
Latest posts by CDFuneralNews (see all)
You may be interested
Jobs
2 views
Preneed Funeral Sales Advisor
CDFuneralNews
-
August 11, 2017
Premier Funeral Solutions is currently seeking a Preneed Funeral Sales Advisor . Premier Funeral Solutions offers tools and methodologies developed to help…
Marketing
3 views
12 Benefits of Social Media Every Funeral Home Needs to Know
Ryan Thogmartin
-
August 10, 2017
Social media is 'marketing.' It's not the new marketing, it's the current state of marketing, and funeral homes and death care companies can no longer afford to ignore it. There are so many reasons why death care companies need to get their heads out of the sand and start engaging on the platforms used by over 68% of all Americans.
Humor
42 views
Six Times Twitter Reminded Us Funerals Don't Have to be Boring
Madison Ashby
-
August 9, 2017
These six people had funerals on their mind for one reason or another and decided to share with the Twitter world what they were thinking, and I'm pretty glad they did. People can come up with some pretty crazy things if you let them ramble.
Comments