Licensed Funeral Director | Bryan College Station, Texas
Independent firm searching for a motivated Licensed Director to join our team. We are the opposite of a high sales pressure corporate atmosphere. We are a family focused atmosphere with flexibility and generous time off. BRAND NEW state of the art modern Funeral Center with on-site crematory! Come join us in Bryan – College Station, Texas, consistently voted a top community to live in the nation. Our firm is consistently voted best funeral service and Top 20 businesses to work for in Bryan College Station.
Perks include but not limited to: tickets to Texas A&M Football, Basketball, Baseball, and Soccer games, community events, company dinners, and your own new iMac workstation.
(Embalming not required)
Job Summary
The position will manage, prepare and direct funeral services, conduct and coordinate the delivery of remains to the mortuary.  The position will prepare remains for services and/or interment.  The major objectives are to provide the highest quality services and products and to satisfy the needs of all client families.  Geographic boundaries for this position may encompass more than one firm or location in the future. Position includes on-call rotation hours that includes evenings, nights, weekends and holidays.
Essential Job Duties and Responsibilities
Demonstrate Core Values of Compassion, Excellence, Trust, Care and Growth in performing all aspects of position.
Maintain a positive work atmosphere by behaving and communicating in a manner so that you get along with families, co-workers and management.
Delivery of remains to mortuary.  Most often will make contact with client family members and will effect initial coordination of activities with medical examiner and satisfy other legal requirements. (i.e. FTC Rules).
Follow company standards by initiating Chain of Custody, personal effects documentation, etc. while making removals.
Wear and use the personal protective equipment at all times during the performance of the job duties that require such equipment.
Comply with the rules, regulations, policies, and procedures as outlined by the Occupational Safety and Health Administration (OSHA)
Perform embalming (only if licensed to do so) of remains and cosmetology according to industry standards and practices, technical, safety and sanitary requirements, and home office direction.
Dress and position remains in casket or alternative container and deliver to visitation area if requested by client family.
Maintain record of embalming of all deceased persons for future reference and medical and legal purposes.
Maintain all instruments and equipment as specified by manufacturer's instruction.
Treat human remains with respect and decorum.
Maintain clean operating area and equipment and comply with all governing rules and regulations regarding sanitation and hazardous waste.
May be required to perform Pre-arrangement functions of assisting client families with requested service arrangements, selection of funeral merchandise and other products and financial arrangements.
Plan and effect placement of casket in visitation area, adjust light fixtures and arrange or supervise arrangement of floral tributes.
Direct casket bearers in placement and removal of casket to and from funeral coach, chapel or other place of service and interment location.
Counsel with and advise client families and arrange funerals, and supervise funeral service activities in accordance with the individual client family's wishes.
Coordinate all service arrangements and details with clergy, other presiding persons, fraternal or military organizations who may participate in the conduct of the funeral service.
Possess knowledge of the geographic location of all hospitals, cemeteries, crematories, churches, and other places where funeral services may be held including traffic patterns to and from each location and entrance and exit points of each building.
Communicate with each clergyman in the trade area as to the conduct of individual funeral services (i.e. musical preference, open or closed casket, traditional or contemporary attitudes).
Lead funeral procession from place of service to interment site.
Possess necessary licensure or other certification to meet local or state legal requirements in order to perform the functions of a Funeral Director. Possess and maintain necessary licensure or certification to meet local, state, and federal legal requirements to perform the function of embalming.
Supervise and assist with visitation by ushering and directing families and visitors of deceased to and from visitation area and where services are conducted.
Participate in market outreach activities in the community including one-on-one presentations, group presentations and event participation within the community, civic or fraternal organizations as a part of local promotional and outreach efforts.
Supervise and assist the transportation of family members assuring timely departure and arrival as agreed with client family.
Arrange family automobiles in funeral procession in accordance with the client family's wishes.
Ensure that all employees participating in a given funeral service are performing their assigned functions and in place at designated times.
Arrange and coordinate shipment of remains to and from other cities and localities.
Supervise and assist certain operational and managerial functions in the absence of managing funeral director.
Participate in the general upkeep of the building, grounds and cars.
Willingness to become certified to operate crematory retort and follow standard procedures and record keeping.
Light housekeeping to keep the facilities and grounds in perfect order. This includes keeping work areas tidy, picking up litter on the grounds and general straightening up.
The above duties are neither intended to be an all-inclusive list of duties and responsibilities for this position nor are they intended to be a listing of prerequisite skills and abilities. The purpose of this job description is to describe the general nature of the position.
Essential Physical Responsibilities
Ability to tolerate exposure to hazardous substances subject to government requirements.
Occasional lifting, pushing and pulling, with assistance, of objects up to approximately 400 pounds.
Manual dexterity required for clerical tasks.
Occasional stooping, bending, pushing, pulling and carrying objects weighing up to approximately 30 pounds for short distances.
Ability to travel by standard methods of transportation.
Must be capable of communicating with management and supervised employees.
Must be free from judgment-impairing conditions, disease or addictions, or those, which impair ability to interact with employees, management or public.
Qualifications
High School Diploma or Equivalent
Possess a valid Texas Funeral Director's license or ability to reciprocate
Successful completion of the National Board Exam
Valid Texas Driver's License
Competitive Salary Based on Experience
Please inquire by calling us at (979)822-3717 or email us at [email protected]

ConnectingDirectors.com is the leading online daily publication for funeral professionals with a reader base of over 45,000 of the most elite and forward-thinking professionals in the profession. With ConnectingDirectors.com we have created a global community through an online platform allowing funeral professionals to Stay Current. Stay Informed and Stay Elite.

Latest posts by CDFuneralNews (see all)
You may be interested
Funeral Industry News
1038 views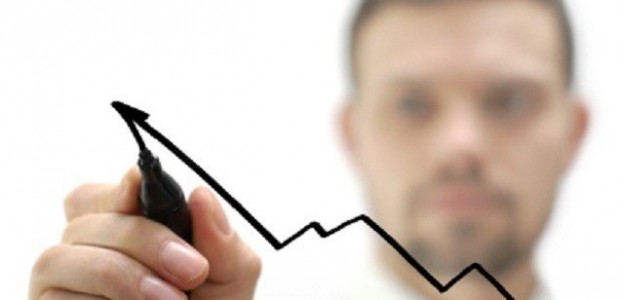 Funeral Industry News
44 views
Funeral Industry News
14 views
Comments