What This Funeral Home Director Learned from Honda, Tesla and Steve Jobs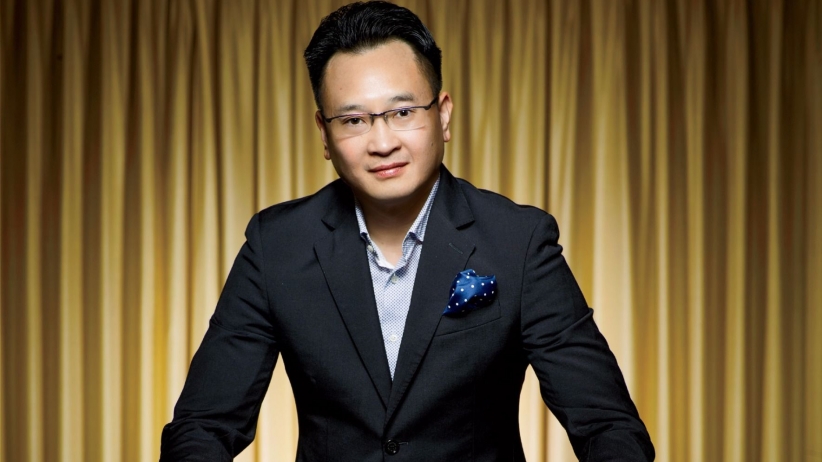 This story appears in the 2016 issue of Entrepreneur. Subscribe »
When Joseph Ledinh's grandfather passed away, in 1998, he and his father went casket shopping. "Every funeral home in New Jersey had the same product," he says. "Hillenbrand, Matthews International and Aurora controlled the market. It was frustrating, but there was nothing we could do — we had to buy that day."
Ledinh figured there was a business in making modern caskets, but the timing was wrong: He was focused on becoming an automotive designer. He soon got a job at Honda, which was less glamorous than he expected. "In the beginning, you think you're going to be designing the coolest car, but I got put on the Honda Accord," he says with a laugh. "Working on that project, however, I understood it's their bread and butter. You can't design a product so outrageous that only five people buy it. You need 5,000 — or 500,000."
After 10 years, he arrived at Peugeot and got to make the cool stuff — the "cars of the future," those conceptual designs that draw crowds at trade shows. It was, he felt, the pinnacle of his career. "After that, I thought, Where next?" he says. Then he remembered the caskets. He googled the phrase "modern casket," and nothing came up. Bingo.
This wasn't Ledinh's first crack at the risk-averse funerary industry. Back in the early 1990s, as a graduate student at the ArtCenter College of Design in Pasadena, Calif., he had pitched his thesis on tombstones. (He'd envisioned an embedded, solar-powered screen that played a memorial video). Now he imagined sleek, beautiful caskets — a vision that didn't impress his friends and family.
"It's as if I took the most undesirable career choice in existence," he says. The Ledinhs immigrated to the United States in 1980 as refugees of the Vietnam War. "My parents were in shock when I told them. Even yesterday, my mom said, 'Isn't there a better profession you could choose than this?'" But he found a cheerleader in his wife, fashion designer Emma Lee, who encouraged him to work nights and weekends on his caskets while he was still at Peugeot. When he was ready to launch, she took over as the sole breadwinner.
Ledinh chose the name Able Caskets because trade shows list companies alphabetically — a trick he learned from Steve Jobs. He wanted to manufacture with a furniture company, but "as soon as I said I was working on caskets, they wouldn't return my calls," he says. Eventually he found a Los Angeles company that makes pool tables and other gaming tables; their market had shrunk with the recession, and they were looking for new revenue streams.

ConnectingDirectors.com is the leading online daily publication for funeral professionals with a reader base of over 45,000 of the most elite and forward-thinking professionals in the profession. With ConnectingDirectors.com we have created a global community through an online platform allowing funeral professionals to Stay Current. Stay Informed and Stay Elite.

Latest posts by CDFuneralNews (see all)
You may be interested
Funeral Industry Press Releases
80 views
News
189 views
We are Building Something Exciting for You… and We Need Your Help!
Justin Crowe
-
January 31, 2018
We want to make your deathcare job easier. Tell us what you want in this 2-minute survey and get entered to win $100! The Connecting Directors and Disrupt Media teams are excited to be planning some new free funeral home marketing content and products for you in 2018 and we want to know what you need most! We want to know your biggest business wins of 2017, the tasks in your day that you hate, and what you feel is holding you back!
Comments