WE LIVE DIFFERENTLY THAN WE MARKET | DISRUPTu! Episode 15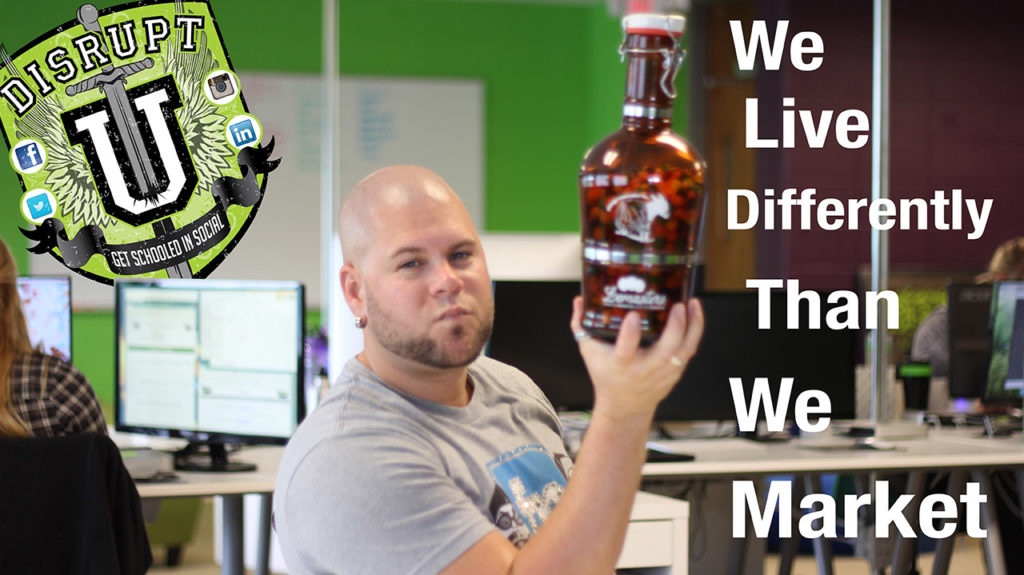 On this episode: We Pong it up, rethinking how we engage/use traditional media, generating Facebook leads and who won the "Skittle Challenge"?!
Schedule a live demo with DISRUPT Media: http://www.disruptmedia.co/demo
Learn more about our FUNERAL Social Design Process: http://disruptmedia.co/funeral-social-design-process/
Download our social media goals worksheet: http://disruptmedia.co/social-media-goals-worksheet/
About Author
Ryan Thogmartin is a death care entrepreneur and the CEO of DISRUPT Media and creator of ConnectingDirectors.com. | Follower of Christ | Husband | Father | Entrepreneur | Host of #DISRUPTu! and #FUNERALnationtv | Lover of Skittles
DISRUPT Media is a social media first marketing company that focuses on social storytelling for funeral companies. DISRUPT uses insights gained through analytics to build creative campaigns that achieve actual business goals.

DISRUPT Media is a full service social media agency specializing in social media strategy, management and reporting for funeral companies. DISRUPT Media is the creator of the FUNERAL Social Design Process which is the only full service social media strategy program crafted specifically for the funeral profession.

Go to http://funeralsocial.com to find out more about the services we offer. Our clients who are apart of our FUNERAL Social Design Process are seeing an increase in post reach and engagement of over 300%.

Latest posts by DISRUPT Media (see all)
You may be interested
Marketing
3 views
12 Benefits of Social Media Every Funeral Home Needs to Know
Ryan Thogmartin
-
August 10, 2017
Social media is 'marketing.' It's not the new marketing, it's the current state of marketing, and funeral homes and death care companies can no longer afford to ignore it. There are so many reasons why death care companies need to get their heads out of the sand and start engaging on the platforms used by over 68% of all Americans.
Humor
38 views
Six Times Twitter Reminded Us Funerals Don't Have to be Boring
Madison Ashby
-
August 9, 2017
These six people had funerals on their mind for one reason or another and decided to share with the Twitter world what they were thinking, and I'm pretty glad they did. People can come up with some pretty crazy things if you let them ramble.
Funeral Industry Press Releases
1 views
Comments