Should Christians Cremate Their Loved Ones?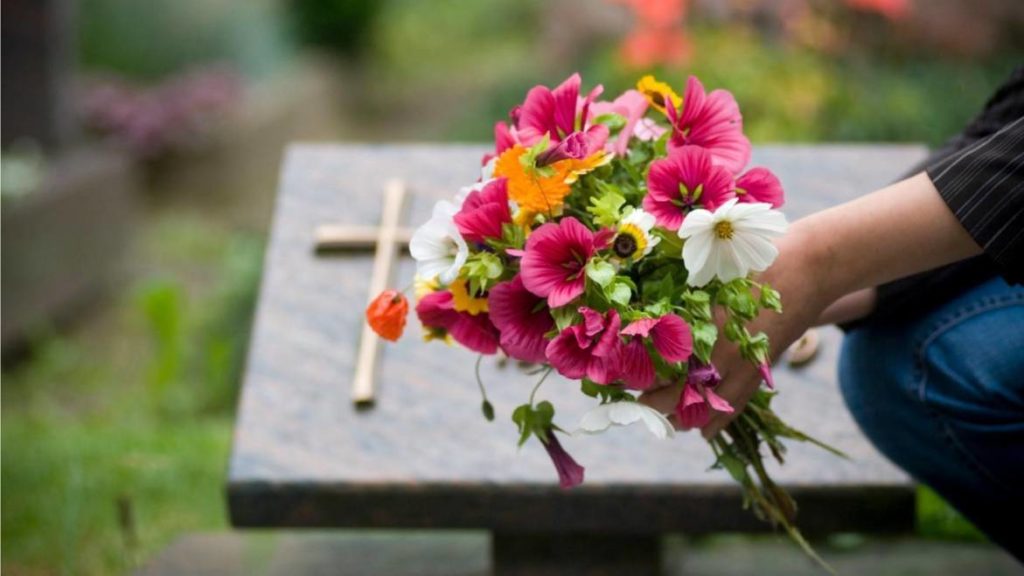 Article originally publish by Jon Piper, DesiringGod.com
My proposal in this article is that Christian churches be willing to help families financially with simple Christ-exalting funerals and burials, so that no Christian is drawn to cremation because it's cheaper. I'm not thinking mainly of a line-item in the budget, but of a segregated compassion-fund that church members may give to regularly or as the need arises. Grieving families could quietly approach the overseer of that fund and make it known that they have a need, and all could be handled quietly and carefully between the family and the funeral home.
At the same time, I do believe that pastors should discourage expensive funerals. In a Bible-saturated, counter-cultural church, made up of kingdom-minded sojourners and exiles (1 Peter 2:11), no one should be pressured into the mindset that the more expensive the coffin, the more loved the deceased. Pastors should lead the way in cultivating a church ethos where expensive funerals (and weddings!) are not the norm. God-centered, gospel-rooted, Christ-exalting simplicity should be the norm.
How many evangelicals would choose cremation if it cost as much or more than a simple, traditional service of burial? Very few. There has been a skyrocketing preference for cremation over the past decades in the United States (1960—3.5%; 1999—24.8%; 2014—46.7%; in some states it is over 75%). There are various causes, but the greatest, by far, is the combination of secularization and economics. Fewer people test the practice with biblical criteria, and more people want the cheapest solution.
So my aim here is to touch on both of those causes. First, I am proposing that churches cultivate a Christian counter-culture where people expect simple, less expensive funerals, and where we all pitch in so that every church member can afford such a funeral. Second, I want to give biblical pointers for why burial is preferable to cremation. I say preferable,not commanded, in the hope that the culture created would not condemn or ostracize a person who chose differently. I encourage those who choose cremation not to equate our disapproval with ostracism. Otherwise, real disagreements are not possible among friends.
The Dignity of the Human Body
Two focuses of Scripture lead away from burning toward burying. One is the focus on the meaning and importance of the human body, now and in the life to come. The other is the meaning of fire as it relates to the human body, now and in the life to come.
First, biblical faith, unlike Greek religion, does not view the body as the prison of the soul. So the afterlife has never been viewed as the "immortality of the soul" finally liberated from its physical prison. Rather, Christianity has always viewed the body as essential to full humanity so that the life to come has primarily been seen as the resurrection of the body in glorious eternal life. Paul did not consider the intermediate bodiless state, between death and resurrection, as ideal (2 Corinthians 5:4).
The greatest thing that can be said about the human body is that the eternal Son of God was incarnate in a human body and will have one forever. He "became flesh and dwelt among us, and we have seen his glory, glory as of the only Son from the Father" (John 1:14). Today in heaven, Jesus has the body he had on earth, glorified. When he comes he will "transform our lowly body to be like his glorious body, by the power that enables him even to subject all things to himself" (Philippians 3:21). This was an immeasurable elevation in history of the dignity and glory of the human body.
In this life Paul says, "The body is for the Lord, and the Lord for the body" (1 Corinthians 6:13). He goes on to say even more amazing things about the body.
Do you not know that your body is a temple of the Holy Spirit within you, whom you have from God? You are not your own, for you were bought with a price. So glorify God in your body. (1 Corinthians 6:19–20)
Note four stunning facts: 1) Our bodies are the temple of the Holy Spirit. 2) Christ died to purchase us, including the purchase of our bodies, for himself. 3) Therefore our bodies do not belong to us to use as we please, but rather as he pleases. 4) Therefore, we should use our bodies to put the glory of God on display.
Our body, God's dwelling.
Our body, God's purchase.
Our body, God's possession.
Our body, God's glory.
Paul said he hoped to magnify Christ "in my body whether by life or by death" (Philippians 1:20). Glorifying God is what the body is for — in life and in death.
Click to read the original full article
ConnectingDirectors.com is the leading online daily publication for funeral professionals with a reader base of over 45,000 of the most elite and forward-thinking professionals in the profession. With ConnectingDirectors.com we have created a global community through an online platform allowing funeral professionals to Stay Current. Stay Informed and Stay Elite.
Latest posts by CDFuneralNews (see all)
You may be interested
Marketing
3 views
12 Benefits of Social Media Every Funeral Home Needs to Know
Ryan Thogmartin
-
August 10, 2017
Social media is 'marketing.' It's not the new marketing, it's the current state of marketing, and funeral homes and death care companies can no longer afford to ignore it. There are so many reasons why death care companies need to get their heads out of the sand and start engaging on the platforms used by over 68% of all Americans.
Humor
38 views
Six Times Twitter Reminded Us Funerals Don't Have to be Boring
Madison Ashby
-
August 9, 2017
These six people had funerals on their mind for one reason or another and decided to share with the Twitter world what they were thinking, and I'm pretty glad they did. People can come up with some pretty crazy things if you let them ramble.
Funeral Industry Press Releases
1 views
Comments