Boost Future Success through Smarter Financial Management: NFDA to Host Second Annual Business Conference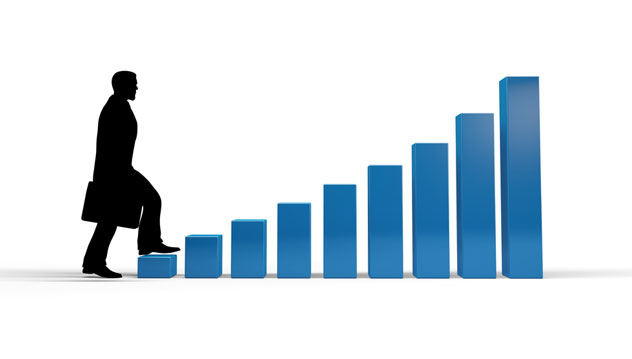 Brookfield, Wis. – With many years of experience providing compassionate service to families under their belt, funeral home owners and managers have confidence in their ability to care for the bereaved. However, managing their funeral home's finances with expertise can be a challenge. Created especially for small to mid-size funeral home businesses, the second annual National Funeral Directors Association (NFDA) Business Conference will arm managers with innovative solutions and essential business knowledge and tools to ensure growth, profitability and financial strength. It will be held May 12-13 at the association's headquarters in Brookfield, Wisconsin.
During this highly interactive conference, attendees will learn from top national authorities who will help them make sense of their funeral home's financial picture. Participants will engage with experts and their peers in breakout discussions and roundtable sessions. In addition, attendees can network in a social setting while seeing the Milwaukee Brewers take on the San Diego Padres at Miller Park.
The NFDA Business Conference will be led by three highly knowledgeable, successful and engaging business management and financial authorities:
Robert L. Buhrig Jr., CFSP, CPC, began his career in funeral service in 1987; in 2011, he became the owner and operator of Myer-Buhrig Funeral Home and Crematory in Mechanicsburg, Pennsylvania. He has successfully grown his funeral home, which is more than 105 years old, by adding a crematorium, café and reception facilities, a full-service monument business and more.
William McQueen, LFD, CPA, JD, LLM, partner at McQueen & Siddall in St. Petersburg, Florida, is a licensed funeral director and embalmer, CFSP and attorney who focuses on estate planning, business succession planning, and wealth and legacy protection. Bill was president and CEO of Anderson-McQueen Funeral Homes for nearly 20 years.
Steve Shaffer, chief operating officer of Homesteaders Life Company, West Des Moines, Iowa, is a well-known and influential executive in funeral service. Prior to joining Homesteaders, he co-founded and served as president and CEO of Foundation Partners Group. In addition, he serves as the immediate past chair of the Funeral Service Foundation's board of trustees.
Business Conference attendees will learn practical finance and business management skills in a fun and collaborative format that will help their funeral home succeed for generations to come. The conference leaders will explore:
The most important financials and how to understand them
Financial needs and valuation analysis
Family business exit planning
How to build your business through organic growth or acquisitions
And much more
Registration for the NFDA Business Conference includes a workbook, handouts, lunch, refreshments and a trip to Miller Park to see the Milwaukee Brewers take on the San Diego Padres the evening of May 12. The Miller Park outing includes a game ticket, transportation to and from the ballpark, a delicious buffet dinner, unlimited soft drinks and two beers per adult registrant. Additional game tickets may be purchased for guests of conference attendees.
On or before April 18
After April 18
NFDA Member 

(Miller Park outing* included)

$475
$525
Nonmember 

(Miller Park outing* included)

$650
$700
Additional Baseball Ticket*
$80
$110
* Includes a game ticket, transportation to and from the ballpark, a delicious buffet, unlimited soft drinks and two beers per adult.
The Brookfield Suites Hotel, located just minutes away from NFDA headquarters, offers you comfort and a host of amenities including a complementary cooked-to-order hot breakfast each morning and a complementary manager's reception with beverages and snacks each evening. NFDA has secured a limited number of rooms at the Brookfield Suites Hotel for the discounted rate of $95 plus tax. The hotel reservation deadline is April 18.
For complete details about the 2016 NFDA Business Conference, including information about how to register and make hotel reservations, visit www.nfda.org/businessconference or call 800-228-6332.
NFDA is the world's leading and largest funeral service association, serving 18,500 individual members who represent nearly 10,000 funeral homes in the United States and 43 countries around the world. NFDA is the trusted leader, beacon for ethics and the strongest advocate for the profession. NFDA is the association of choice because it offers funeral professionals comprehensive educational resources, tools to manage successful businesses, guidance to become pillars in their communities and the expertise to foster future generations of funeral professionals. NFDA is headquartered in Brookfield, Wis., and has an office in Washington, D.C. For more information, visit www.nfda.org.
ConnectingDirectors.com is the leading online daily publication for funeral professionals with a reader base of over 45,000 of the most elite and forward-thinking professionals in the profession. With ConnectingDirectors.com we have created a global community through an online platform allowing funeral professionals to Stay Current. Stay Informed and Stay Elite.
Latest posts by CDFuneralNews (see all)
You may be interested
Marketing
2 views
This is How Facebook Protects Your Privacy After You Die
Ryan Thogmartin
-
August 22, 2017
Facebook offers the option of a Legacy Contact. Every user has the option of choosing a trusted friend or family member to be in charge of their Facebook profile when they pass away.
Marketing
182 views
4 Social Media Mistakes Death Care Companies Are Making (and How to Fix Them)
Ryan Thogmartin
-
August 22, 2017
On one hand, there's always something new to learn and try. However, not everything makes sense when it comes to marketing death care companies. We've watched many funeral organizations lose focus on strategy due to the bright and shiny nature of the new tactics that pop up. Tactics come in all shapes, sizes and value levels. Some are new features that are useful and others can be 'shortcuts' that ultimately lead us in the wrong direction. Recent conversations got us thinking, so we wanted to talk about some social media marketing mistakes we see death care companies make, and how they can fix them.
Death Discussions
28 views
Death Discussions
28 views
August 31 is International Overdose Awareness Day (IOAD)
Ryan Thogmartin
-
August 21, 2017
Unfortunately, the opioid epidemic isn't much of a headline anymore. With over 100 overdose-related deaths everyday, we, as a country, have become desensitized to death and drugs. Funeral homes are charged with taking care of the final arrangements for those who have been taken from this earth too soon.
Comments