MKJ Introduces New Sample Television DVD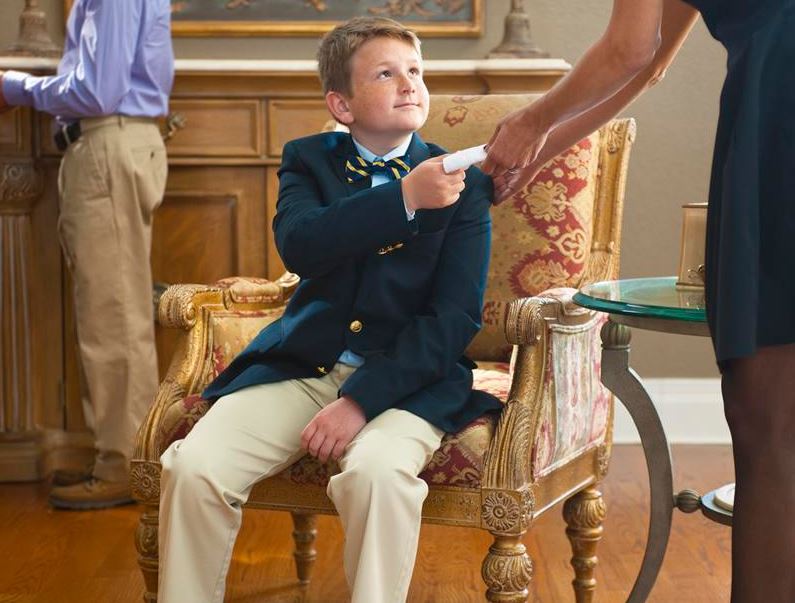 Largo, FL –  MKJ Marketing, the death care industry leader in advertising and marketing services, announces a new television DVD.  The DVD presents all of MKJ's available television advertisements.   "We are in full production of custom television advertisements every four months which allows us to create new advertisements.  MKJ television advertising is award winning quality, and created to promote funeral home features important to consumers," said Glenn Gould, CEO.
The new DVD features television advertisements on:
Cremation
Pre-need
Affordability
Local, family ownership
Celebrants
Facilities
Veterans
Why have a Service
As people enjoy longer life spans, it is increasingly common for their children to select funeral homes and make funeral arrangements for both parents, not just the surviving widow.  One of the factors that differentiate the baby boomer generation from their parents and children is that they watch more television than either generation, which is why MKJ strongly recommends television based advertising campaigns.
According to Gould, "Repetition is the foundation of all successful advertising, and cable television has a lower cost for repetition than any other popular media."
Nationally, 65% of households subscribe to cable television. Cable subscribers are older, long-term residents with stable incomes, which is why it is such an effective advertising media into prime funeral households. MKJ Marketing recommends cable television advertising because it offers a unique combination of advertising attributes:
Image and credibility
Opportunity to exercise creativity                            
Broad-based audience  
Low cost
Affordability
Because 85% of pre-need leads come from older women, and 70% of married women will someday be widowed, we consider our target audience to be baby boomer age and older women. MKJ's media strategy reaches this group by advertising on cable networks with an audience of this demographic group.  Home & Garden TV, Lifetime, Oxygen, CNN, The Weather Channel, The Discovery Channel, and Arts & Entertainment, have all proven successful for funeral home advertising.
MKJ negotiates cable and broadcast television advertising for funeral homes throughout the US. MKJ reduces the cost of advertising through superior negotiating and by reviewing every cable bill for over billing which occurs when advertisements are omitted or impaired (such as no audio or interrupted), then we negotiate "make goods" to assure that you get the advertising you paid for.   There is no additional cost to you to have MKJ place your cable advertising.
For television advertising to be successful, the advertisement must make an emotional contact with the viewer.  MKJ advertising uses only professional actors, nationally recognized copywriters, an award-winning director and professional production crew to create the highest quality advertising for the death care industry.
Television advertisements are licensed by funeral homes on a permanent and exclusive basis; the one time fee assures that no other firm in the market will ever have the opportunity to license the same advertisement, and you may use the advertisement forever with no additional usage fees.
Request a television DVD, a Marketing Resource Guide, and information on other MKJ marketing programs and seminars by June 1st and receive a free copy of the book, "Funeral Home Marketing, 25 FAQ's"
by telephoning MKJ at 888-655-1566 or by visiting www.mkjmarketing.com
ConnectingDirectors.com is the leading online daily publication for funeral professionals with a reader base of over 45,000 of the most elite and forward-thinking professionals in the profession. With ConnectingDirectors.com we have created a global community through an online platform allowing funeral professionals to Stay Current. Stay Informed and Stay Elite.
Latest posts by CDFuneralNews (see all)
You may be interested
Jobs
2 views
Preneed Funeral Sales Advisor
CDFuneralNews
-
August 11, 2017
Premier Funeral Solutions is currently seeking a Preneed Funeral Sales Advisor . Premier Funeral Solutions offers tools and methodologies developed to help…
Marketing
3 views
12 Benefits of Social Media Every Funeral Home Needs to Know
Ryan Thogmartin
-
August 10, 2017
Social media is 'marketing.' It's not the new marketing, it's the current state of marketing, and funeral homes and death care companies can no longer afford to ignore it. There are so many reasons why death care companies need to get their heads out of the sand and start engaging on the platforms used by over 68% of all Americans.
Humor
57 views
Six Times Twitter Reminded Us Funerals Don't Have to be Boring
Madison Ashby
-
August 9, 2017
These six people had funerals on their mind for one reason or another and decided to share with the Twitter world what they were thinking, and I'm pretty glad they did. People can come up with some pretty crazy things if you let them ramble.
Comments