What Your Families REALLY Think About Funerals (& What You Can Do About It)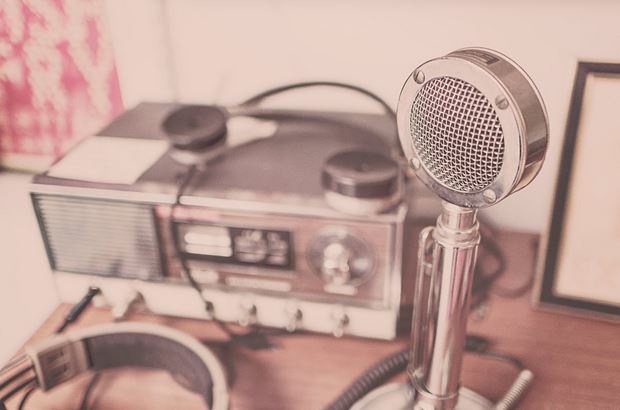 Article originally appeared on funeralOne
It's no secret that the funeral profession is changing. We see it when speaking with funeral professionals and vendors, and even when speaking directly with families. The people that are walking through your funeral home doors have different feelings towards funerals than the families of 20, 10 and heck… even 5 years ago.
But there is one thing that has kept many funeral professionals feeling confident in the future success of their funeral home, and that is the idea that funerals are a life tradition that will always be needed and necessary. But that may not always be the case…
The number of people who place value on the tradition of funerals is shrinking every year. So to learn more, funeralOne conducted a recent survey to get a pulse on how much value today's families place on funeral services. We were shocked to see that just around half of the people surveyed (51.9%) described their feelings towards funerals as "an important tradition in life." The rest said that they felt they were "a rip off and unnecessary" (17.1%), "they're necessary, but [they] don't understand the value," (15.2%), or they "couldn't care less. Give [them] the cheap option" (15.2%).

So what does this mean for us funeral professionals? It's time to start putting the value back into funerals, so families can begin viewing them as a necessary tradition again. To get started, we took a deeper dive into how families REALLY feel about the current state of funerals. Here's what we found out…
1. Friends and families want to feel an emotional connection to their loved one
In order to get to the heart of what today's families truly want out of a funeral service, we also decided to take a look at their current feelings about today's traditional service. When we asked them to choose a statement that best reflected their feelings about a recent funeral they attended, we were surprised to find out that only 32.7% of people felt that the last funeral they attended was a great celebration of the loved one's life. The majority of respondents (43.5%) said that the primary reason they went to the funeral service was simply to support the family.
However, a funeral service shouldn't just be a meaningful, healing experience for the arranging family. Every single person that walks through your funeral home, from a close friend of the loved one to a distant cousin, should feel emotionally fulfilled by the memories, stories and moments that are shared throughout the service. After all, that is the reason why we hold public funerals in the first place – so friends and family can come together to reflect on a life lived, and feel an emotional connection to someone who meant so much to them.
Make sure that your funeral home offers healing moments and opportunities for everyone involved (not just the arranging family). You can do this by inviting everyone to take part in the service in one way or another. For example, invite people to bring in personal photos and meaningful mementos of their loved one, or offer up a chance for friends and family to share their own personal stories after the eulogy.
2. People want a fresh, celebratory take on the dark and dreary funeral
Another surprising answer that we received when asking people about their last funeral experience was that 18.4% of respondents said that it was a "typical funeral… sad, boring, creepy." In fact, this was the most popular answer (35.1% of responses) from people between the ages of 18-24.
This is a startling statistic, not only because it goes to show that many funeral homes around the country still have not embraced today's changing families, but because it also gives an insight into what the future of funerals might look like if we continue in our old ways. After all, the quickest way to kill a tradition is to ignore the reason people are doing it in the first place. In the case of funerals, that's giving people a chance to celebrate life.
If today's families walk into your funeral home and they are met with a dark, gloomy experience, they are going to begin to dread the thought of attending another funeral… and they may even opt out of a future service altogether to avoid the same negative experience they had last time. Therefore, be sure that you are providing families with a healing, celebratory event that truly focuses on honoring life, rather than focusing just on the passing. When people leave your funeral home feeling emotionally fulfilled and closer to their loved one than they felt before, they will put meaning back into the tradition of funerals. (And by doing so, they will also invest in the success of your funeral home.)
3. Families are looking for meaningful ways to support their loved ones
As we mentioned earlier, 43.5% of survey respondents said that their reasoning for attending their last funeral was primarily to support the family. This was the one answer of the funeral survey that didn't surprise us, and that is because we have seen first-hand the importance of support in the healing process.
In today's changing digital world, the way that families show their support and love in a time of need has grown beyond the funeral home, and today's families are looking for ways to share stories and support instantly, in a quick, easy way. We see it when families call our Sympathy Store to send gifts and flowers to their loved ones, and when people feel touched by the beautiful Memorial Tribute videos that your funeral home creates for their loved one.
This is why it's so important to be sure that you're not only helping the people who enter your funeral home honor the life lived, but also support the many friends and family who are unable to make it to the funeral service. One great way to do this is through f1Connect, which allows you to combine the healing power of sympathy gifts and memorial tribute videos all on a beautiful social memorial page that is hosted on your funeral home's website. Family and friends from all over the world can log on to share important stories and memories with the immediate family, and they can even send sympathy gifts and make meaningful gestures, such as lighting a memorial candle, to show the family they are thinking about them.

ConnectingDirectors.com is the leading online daily publication for funeral professionals with a reader base of over 45,000 of the most elite and forward-thinking professionals in the profession. With ConnectingDirectors.com we have created a global community through an online platform allowing funeral professionals to Stay Current. Stay Informed and Stay Elite.

Latest posts by CDFuneralNews (see all)
You may be interested
Funeral Industry News
1020 views
Funeral Industry News
280 views
Funeral Industry News
280 views
RELEASE THE FN CRAKN! | FUNERAL nation 114
CDFuneralNews
-
June 18, 2018
It's a barn burner... The Commander is moving his Command Post!!! Besides the Commander on the move, the boys speak…
Frontrunner Professional
3 views
Comments