Why your funeral will probably be run by a woman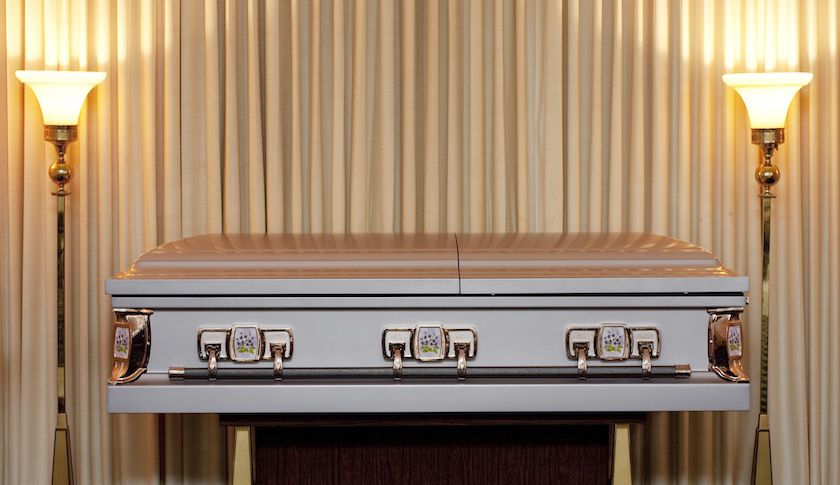 Article originally appeared on Fortune
The mortuary business is no longer a male-dominated industry.
When Kim Perry was 10 years old, she attended the funeral of a relative in her native Fall River, Mass., and was "impressed by how really lovely and comforting it was, and how nice everyone was." She realized then that she could plan funerals as a career.
The mortuary business provides the only service that we'll all someday need. But for decades, women weren't welcome (except as customers). Looking for her first job, back in 1986, Perry found that "men really doubted that women could handle it."
One forward-thinking funeral director finally took a chance, hiring her and one other woman. "We were oddities," Perry says. "People kept asking our boss, 'How are those girls working out?'"
The "girls" worked out just fine. Perry eventually became a licensed funeral director and now works closely with about 30 New England funeral homes affiliated with Service Corporation International. Headquartered in Houston, SCI is the largest mortuary company in the U.S., with about 1,500 funeral homes and more than 450 cemeteries nationwide.
And Perry is no longer an oddity—far from it. About half of SCI's 23,000 employees are female, and 2,033 of them hold senior management jobs. What's more, over half (57%) of mortuary-science students now are women. At many of the country's 58 accredited schools, women have gained even more ground. At the Commonwealth Institute of Funeral Services in Houston, for instance, 64% of the student body is female, a big jump from 50% in 2000.
There's nothing surprising about that, in Perry's view. "Women are often more nurturing than men, and they understand the tremendous importance of details like having exactly the right flower arrangements," she observes. "Most of the people making arrangements for loved ones are women, and they feel really comfortable talking to another woman." The $16-billion-a-year funeral business, which employs about 441,000 people in the U.S., "is really all about relationships," she adds. "Women tend to be great at it."
Perry also sees lots of women looking into mortuary work as a second career, because managing funerals "combines other job skills and experience that lots of women already have, like counseling, social work, and event planning," she says.
Qualifications, including internships, degree requirements, and licensing exams, vary from state to state. In some places, like Massachusetts, funeral directors must be licensed in embalming, which Perry notes "puts a lot of people off." In other states like Florida, however, funeral directors can get licensed separately.
Every mortuary school curriculum focuses heavily on courses in sociology and psychology, "especially the psychology of grief, because we spend about 10% of our time with the decedent and the other 90% with the family," Perry says. "Once people realize what the job is really all about, they're usually a lot more interested."

ConnectingDirectors.com is the leading online daily publication for funeral professionals with a reader base of over 45,000 of the most elite and forward-thinking professionals in the profession. With ConnectingDirectors.com we have created a global community through an online platform allowing funeral professionals to Stay Current. Stay Informed and Stay Elite.

Latest posts by CDFuneralNews (see all)
You may be interested
Funeral Industry Press Releases
79 views
News
189 views
We are Building Something Exciting for You… and We Need Your Help!
Justin Crowe
-
January 31, 2018
We want to make your deathcare job easier. Tell us what you want in this 2-minute survey and get entered to win $100! The Connecting Directors and Disrupt Media teams are excited to be planning some new free funeral home marketing content and products for you in 2018 and we want to know what you need most! We want to know your biggest business wins of 2017, the tasks in your day that you hate, and what you feel is holding you back!
Comments