5 Of The Most Oddball Funeral Products & Services Out There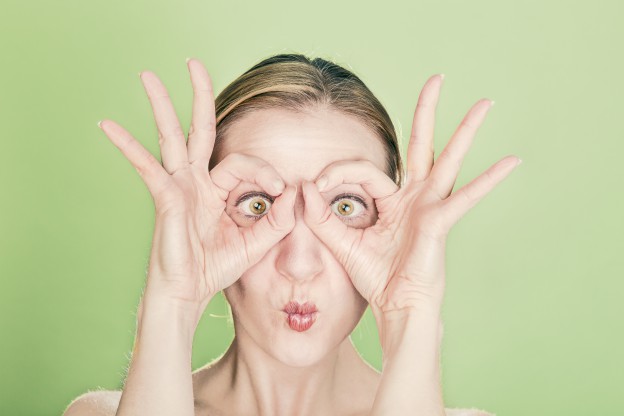 Article originally appeared on funeralOne
We are big fans of funeral personalization here at funeralOne. The more you can help a loved one's personality and life story shine through in their funeral, the better! Whatever helps the family remember and honor their loved one, right?! But while we're totally up for a fun song that is played after the service, or a funeral that is themed around the loved one's favorite holiday, there are some funeral personalization choices that are just little more… unique.
Today, we have rounded up five of the most unusual (and, let's be honest… strange) funeral products and ideas that your families can choose for their loved one's service. If your friends and family think you work in a weird profession already, you may just want to show them this article… and how normal your funeral home is by comparison.
1. Safety Coffins
Image: Source
For all the family members in your town who suffer from Taphophobia (the fear of being buried alive… obviously), there's nothing to worry about after all! They can just request that you bury them in one of several designs of "safety coffins." (Better start stocking up on these at your funeral home!)
These unique caskets were originally designed in the 1930s by a man who was terrified his family would bury him while he was still alive, so he came up with an elaborate escape coffin – just in case. Some safety coffins included telescope tubes that allowed gravediggers to look in on the (hopefully) deceased individual and check for movement. Others featured loud bells and whistles that you could signal from inside the coffin, in case you woke up while you were down there. Surprisingly, some of these coffins are still being made today for those that fear the possibility of a premature burial.
2. Pencil Ashes
Image: Source
It is every writer's dream that their stories and memories live on long after they have passed away. And now your families don't need a best-selling author in the family to help their loved one achieve this monumental feat. They can simply choose to have their ashes made into pencils!
That's right – one company has set out to create a cremation product that will "lengthen a death ceremony to give more time [for families] to come to terms with loss." Using cremains, your families can produce 240 (!!) pencils to carry on their loved one's story. The box of pencils even comes with a built-in sharpener, so that the shavings fall back into the box – leaving family members with a unique urn and pages of stories written with their loved one's memory.
3. Cryonics
Image: Source
Did you know that the fear of dying is one of the top 10 common fears in the world?! (Not as big as a fear as flying though, which took the number one spot.) While many of us in the funeral profession have become comfortable with the idea of death the more and more that we encounter it, some people simply cannot face the thought of what might happen after they die. And with one burial option, they may never have to!
Cryonics is the process of freezing a person's body right after they pass away, in hopes that medical science will one day be able to revive them (once the technology is discovered) with their full personality and memory intact. Of course, it will run your families a little more than a typical burial… the cost is as high as $200,000 to preserve the whole body. But no worries, my friends, there is a payment plan! For that low, low price, your families can join the short list of just over 200 people in cryonics storage. (Sadly, Walt Disney isn't one of them… it was all just a rumor.)
4. Human Energy
Image: Source
We have all seen that "green funerals" are becoming a very popular trend in the funeral profession. And there's nothing wrong with the idea of leaving behind as little of a carbon footprint as possible once a loved one passes away. But what if your families could not only limit the energy that they take away from the earth, but actually give some energy back?! That's what one crematorium in England is proposing with their cremains.
They realized that the energy that is given off while their crematorium is running could actually be recycled to power the chapel's boiler and lighting system. The system then would capture the heat released by both the furnaces and the deceased, then pass them through heat exchangers which would then be pumped into radiators. They're not the only ones to come across this idea – three cities in Sweden use the same concept to contribute up to 10% of their respective towns' energy. I suppose that's one way to keep your families warm while in mourning…
5. Commemorative Tattoos
Image: Source
Many people around the world use tattoos as a way to honor something or someone important in their lives. But your families don't just have to get a tattoo to remember their loved one… they can get a tattoo created WITH their loved one. Yes, you heard us right. Some tattoo artists have began sterilizing cremains and mixing them in with the tattoo ink they prepare for the loved one's friends and family, so they always carry a part of the deceased with them wherever they go. It's also one of the few ways for their loved one to get under their skin, even long after they have passed.
And one normal idea…
If your families are looking for a personalized way to honor and remember their loved one, but they don't want to go as far as a man-made tattoo (literally), be sure to tell them about Life Tribute videos. These beautiful memorial videos that you create in-house are a wonderful way for your families to share stories of their loved one, and the Hollywood-style videos can be made in a matter of minutes! Click here to read about how you can start using Life Tributes today.
What are some of the most unique and oddball funeral products and services that you have heard about at your funeral home? We want to hear your stories in the comments!

ConnectingDirectors.com is the leading online daily publication for funeral professionals with a reader base of over 45,000 of the most elite and forward-thinking professionals in the profession. With ConnectingDirectors.com we have created a global community through an online platform allowing funeral professionals to Stay Current. Stay Informed and Stay Elite.

Latest posts by CDFuneralNews (see all)
You may be interested
Funeral Industry News
1321 views
Funeral Industry News
32 views
Funeral Industry News
32 views
Tukios Announces New HD Video Book Product
CDFuneralNews
-
June 20, 2018
OGDEN, Utah - Tukios has introduced an innovative new keepsake with the recently released Video Book. At an affordable price,…
Funeral Industry News
650 views
Funeral Industry News
650 views
Mean Internet Comments – Funeral Edition
CDFuneralNews
-
June 20, 2018
We shine a light on some of the harsh words posted on social media towards DISRUPT Media's CEO, Ryan Thogmartin.…
Comments