Another Start Up Launching to Help People Finalize Their Funerals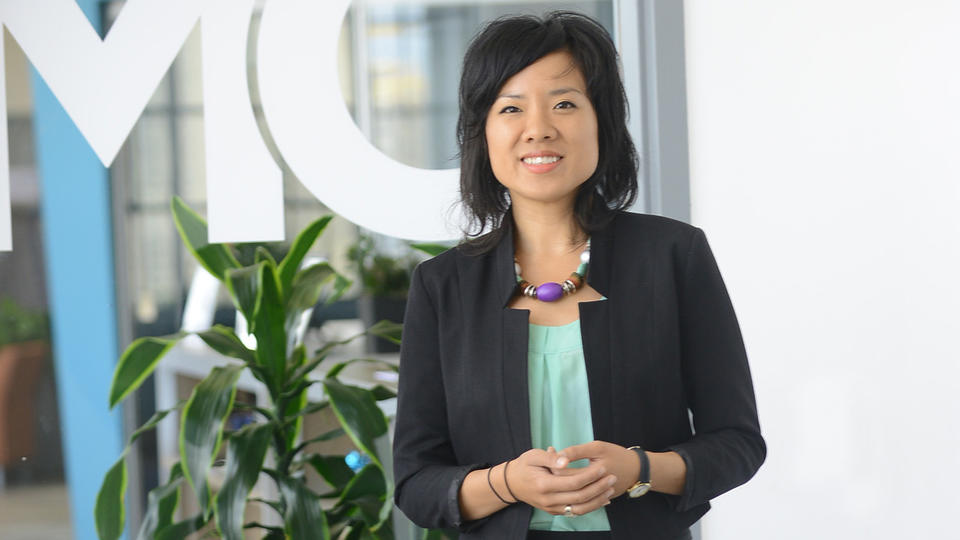 Article originally appeared on Boston Herald
A few years ago, a friend of Suelin Chen's told her about a particularly beautiful funeral she had attended, one that made a lasting impression on Chen, even though she was never there.
"She said it was by the water and everyone had candles and there was a procession and, looking back, she could see all these flickering lights," Chen said. "No one was wearing black, and the general feeling was uplifting … It was just so different from what I thought a funeral was supposed to look like that it expanded my conception of what I could do. It made me realize that I could do whatever I wanted for my funeral."
At 33, Chen might seem too young to dwell on what some consider a morbid topic. But her friend's account was enough to plant one of the seeds that eventually grew into My Exit Strategy, the company that she founded in Cambridge last fall and that is now one of 128 finalists in the MassChallenge startup accelerator and competition.
"The only time most of us talk about end-of-life issues is when we sit down with a lawyer, but what you want your legacy to be and how you want to be remembered — all those considerations are things a lawyer typically doesn't address," Chen said. "Our goal is to help you figure out what you care about and make it easily accessible to your loved ones so they don't have to make end-of-life decisions for you and feel anxiety about it or regret. That kind of planning is really a gift to the people you love."
The company's website, myexitstrategy.co, begins by asking users to finish 10 sentences, such as "The person I would trust the most to make decisions for me is …," "My funeral should definitely include…" and "After I'm gone, my loved ones can celebrate my life every year by …"
After finishing each sentence, people can save their answers and update them at any time by creating a free account, which their loved ones can access with digital "keys."
Since myexitstrategy.co went live last December, about 200 people have used it, Chen said, and their answers have ranged from the mundane ("I want to pick my own obituary photo") to the unconventional ("I want my ashes to be shot into outer space" or "My funeral should definitely include a procession down MIT's Infinite Corridor (a school landmark), led by a New Orleans jazz band.")
Dr. Haipeng "Mark" Zhang, a palliative care physician and Chen's co-founder and chief medical officer, said myexitstrategy.co as it is now will always be free. But over time, the team hopes to turn a profit, potentially through premium offerings, such as one that would make a consultant available to clients at any time, or through partnerships with financial planners and funeral homes.
"Ultimately," he said, "what we want to do is provide good information that is not biased and that doesn't color what our mission is."
The website has prompted some people to prepare their final Facebook post or the playlist for their funeral, Chen said, while others, particularly those who are terminally ill, have said they want their funeral to be held before they die so that they can see all of the people they love one last time.
"I think we forget how precious people are, and that causes us to take them for granted," said Eugenia Schraa, 32, of Cambridge, who noted that a link on myexitstrategy.co made her realize there was only a finite number of times she was ever going to see her parents again. "Oddly enough, when you think about dying, it leads you to live a better, fuller life."

ConnectingDirectors.com is the leading online daily publication for funeral professionals with a reader base of over 45,000 of the most elite and forward-thinking professionals in the profession. With ConnectingDirectors.com we have created a global community through an online platform allowing funeral professionals to Stay Current. Stay Informed and Stay Elite.

Latest posts by CDFuneralNews (see all)
You may be interested
Funeral Industry News
1330 views
Funeral Industry News
32 views
Funeral Industry News
32 views
Tukios Announces New HD Video Book Product
CDFuneralNews
-
June 20, 2018
OGDEN, Utah - Tukios has introduced an innovative new keepsake with the recently released Video Book. At an affordable price,…
Funeral Industry News
650 views
Funeral Industry News
650 views
Mean Internet Comments – Funeral Edition
CDFuneralNews
-
June 20, 2018
We shine a light on some of the harsh words posted on social media towards DISRUPT Media's CEO, Ryan Thogmartin.…
Comments