#Talkdeath 2nd Edition, Recap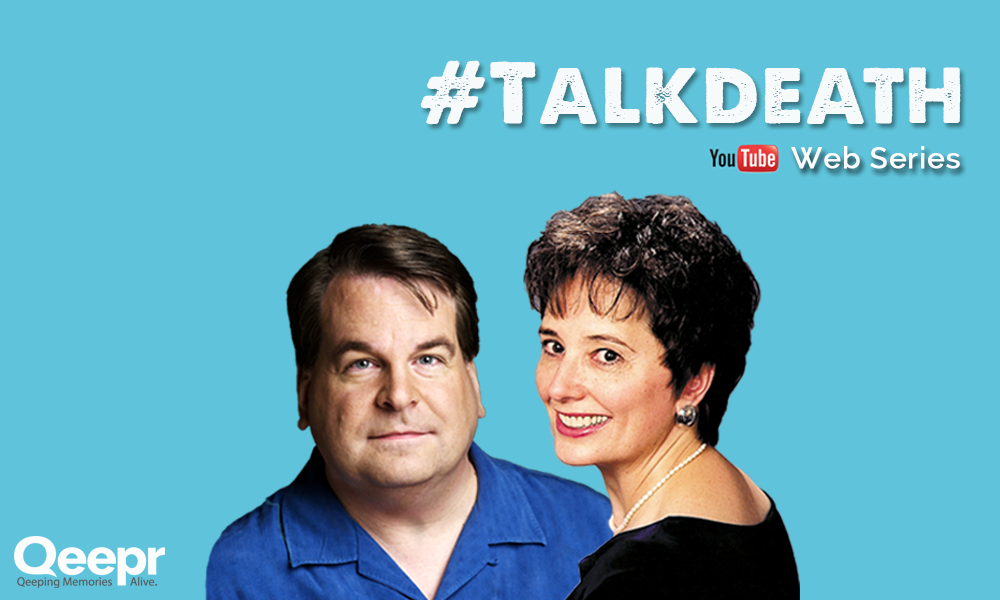 Article originally appeared on Qeepr.com
On Wednesday, June 17th, we hosted our second #Talkdeath roundtable discussion on all things related to death, dying, funeral practices, and grief. Mandy and Georgia from the Qeepr team moderated the discussion between About.com's Chris Raymond and The Doyenne of Death and author of A Good Goodbye, Gail Rubin
. Using the questions that you, the audience, were asking as a framework, the result was an hour-long discussion that covered a lot of ground and left us brimming with information and new ideas to consider.
"Humans have a 100% mortality rate, and people aren't talking about end-of-life issues because they're so nervous about the topic."

-Gail Rubin
Our #Talkdeath web series was established this year with the intention of acting as a safe and respectful space for open discussion about death and dying. In the West, speaking honestly and directly about death related topics is not only uncommon, but often considered to be rude and insensitive. We at Qeepr, however, see these kinds of discussions as integral to better preparing for death, as well as more fully living life.
This was the second of a now regularly scheduled #Talkdeath web series! We hope that these roundtable discussions are informative, entertaining, and act as a means to make the answers to your questions more accessible. Stay tuned for what this exciting web series has in store for the future!
"Every human being- myself included- to varying degrees, is resistant to our own mortality and the fact that we aren't going to live forever."

– Chris Raymond
Highlights:
Leading up to the event this past Wednesday, June 17th, we put out a call on Twitter, Facebook, and Instagram for questions for our panelists. We received a number of thoughtful and interesting questions, and posed as many of them as we could to Chris and Gail during the hour-long roundtable. The conversation covered topics ranging from how to pick a funeral home, to what kinds of thing people ask to have buried with them! Here are some of the highlights from the event:
1. What are the most prevalent EOL issues right now?
2. Is it common for people to be buried with objects?
3. How does one donate their body to science?
4. What alternatives are there to burial and cremation?
View the entire roundtable discussion with Chris Raymond and Gail Rubin here:
ConnectingDirectors.com is the leading online daily publication for funeral professionals with a reader base of over 45,000 of the most elite and forward-thinking professionals in the profession. With ConnectingDirectors.com we have created a global community through an online platform allowing funeral professionals to Stay Current. Stay Informed and Stay Elite.
Latest posts by CDFuneralNews (see all)
You may be interested
Cremation
61 views
Funeral Homes are Struggling to Keep Their Doors Open
Ryan Thogmartin
-
August 13, 2017
This is a topic and conversation that does not get talked about or covered enough. We all want to put the blame on cremation and ignore the fact that many of the issues facing funeral homes aren't because families choose cremation but because of bad business decisions of many funeral directors who don't want to change or accept cremation.
Comments