How Do You Date When You Work with Death?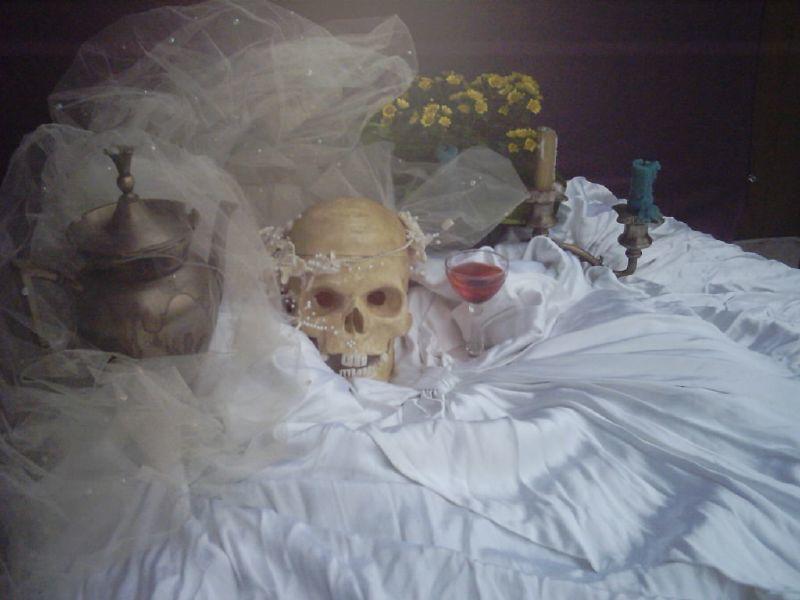 Article by Simon Davis, Vice.com
Valentine's Day is the traditional time for couples to express how much they love each other and single people to look around and wonder why they're alone. Most of the time you can console yourself with a simple "I haven't found the right person yet," along with some ice cream and/or bourbon, but occasionally there really might be something getting in the way of your love life—being around corpses and formaldehyde all the time, for instance.
I've talked to a lot of people who work with death for the purposes of this column, and one thing I've wondered is how being a funeral director, an embalmer, or a forensic scientist affects one's ability to date. Is it hard finding a soulmate when your answer to a question as simple as "How was your day?" invariably involves dead bodies? With some generous assistance from the dating and networking site Dead Meet, I was able to recruit eight current and former death professionals for interviews. The following are lightly edited highlights from those conversations.
Colette Hill, 33, single
Funeral director and embalming intern
VICE: How does being in the funeral industry affect your dating life?
Colette Hill: It's really hard to date people. You don't have a normal thing of where you come home and get to talk about work. Like, I had a hard day and this happened. I dated someone for a while and he could come home and tell me stories from his day, and I couldn't really talk about my stuff because he'd get queased out, you know?
Like one time, a two-year-old had their funeral, I came back and had an 11-year-old, and the next day I had a two-month-old. You get days like that where it's really hard and you kinda want to talk about 'em, but you can't. It's hard to find someone who's not in the industry who will let you talk about it. Either they get grossed out or disturbed by it, or they don't want to listen to the gory details—and you need to talk about it. And the people who are in the industry are just crazy. I would never want to date a funeral director.
Is this from experience?
No, I've listened to everybody else's stories and wised up. Plus there's not too many guys in the industry—at least here—who are my age who are single. I'm 33, so a lot of people are married by now, or divorced with kids. And I've never been married or had kids, so that makes it tougher. You gotta find a person you can really talk to when you come home. And it's hard to find.
Madison Partida, 27, divorced
Apprentice mortician
VICE: When you're on dates, how do people react when you tell them what you do?
Madison Partida: It seems to be one end of the spectrum or another. It's really hard to find people that are just OK with the profession.
On one date when we went to the conversation of "What do you do for a living?"—when I said I was a mortician—he was just like, "That's disgusting" and that was that. So it happens.
How about the other end of the spectrum? Any people who are a little too interested?
I think [it] was meeting a person who was a photographer and then once he found out that I worked in a mortuary, immediately the first question was, "Well, can I come in and photograph people?"
—Read the rest of the article—

ConnectingDirectors.com is the leading online daily publication for funeral professionals with a reader base of over 45,000 of the most elite and forward-thinking professionals in the profession. With ConnectingDirectors.com we have created a global community through an online platform allowing funeral professionals to Stay Current. Stay Informed and Stay Elite.

Latest posts by CDFuneralNews (see all)
You may be interested
Funeral Industry News
414 views
Funeral Industry News
414 views
Mean Internet Comments – Funeral Edition
CDFuneralNews
-
June 20, 2018
We shine a light on some of the harsh words posted on social media towards DISRUPT Media's CEO, Ryan Thogmartin.…
Funeral Industry News
1150 views
Funeral Industry News
295 views
Funeral Industry News
295 views
RELEASE THE FN CRAKN! | FUNERAL nation 114
CDFuneralNews
-
June 18, 2018
It's a barn burner... The Commander is moving his Command Post!!! Besides the Commander on the move, the boys speak…
Comments