Advice From The Exclusive Death Club No One Intends To Join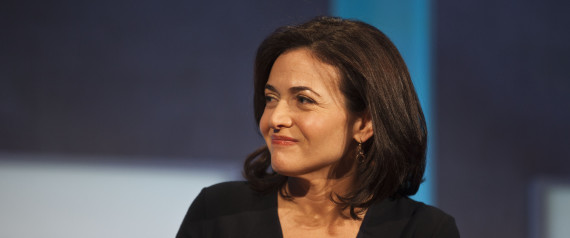 Article by Laura Wellington, Huffington Post
There is no doubt that this country is grieving for Sheryl Sandberg and her family. The unexpected nature of the death of her husband, Dave Goldberg, seems hardly comprehendible — no doubt, even more so for Sheryl. At 45 years old, to become a widow is an indescribable shock. I know. I lived it, except I was 35 years old when it happened to me.
There are approximately 29,000 other women under the age of 49 and living in the United States that can claim the same. They make up an exclusive club none of us ever wanted to become part of. We became members anyway and so did our kids.
Unlike Sheryl Sandberg, many of these women had to bear the added insult of overcoming a significant financial burden, suddenly, thrust upon them due to the loss of their partner. The fact is, Social Security death benefits only cover children up to age 18. After that, these kids are "on their own." Spouses receive nothing in the way of death benefits until they reach the age of 65. It's a painful reality that needs to be changed. My personal circumstances forced me to work 24/7 while raising my little ones with as much of a "hands-on" approach as possible.
Today, things are a lot different. My life is barely recognizable from what I once knew. My children are much older too and all of them are doing extremely well. In fact, my oldest is heading to medical school this fall.
I am writing this article not to spew out numbers or scream injustice. I am writing it to share my sincerest condolences with a woman I do not know but, in many ways, know quite well. My hope is to help make this time in her life a bit easier with the following wisdom — wisdom from a longtime member of the same club she has now joined:
1. Take your time to grieve as — even if you try to rush it– grief has its own timetable.
2. Take on the task of sharing what Dave would have wanted to share with his and your children. It is important that they know him, even if he can't be around to share.
3. Establish traditions that keep Dave in your children's lives throughout their youth. My children and I light a candle for my late husband prior to every dinner.
4. Cocoon as much as possible with your kids for the first year after their father's passing. They need time alone with you and you with them.
5. Others will assume that you and your kids are feeling the loss exactly like them. Realize, this tendency is innocent and not meant to be hurtful.
6. Take baby steps into your future and realize that you will make mistakes along the way. That is O.K. You have never done this before.
7. Cry when you feel like it. It is healthy.
8. Realize that life is made up of many chapters — some more important than others. Dave was an important chapter in your life but not the end of your story. That may sound insensitive right now but it is true.
9. It is Dave's love for you and yours for him that will allow you to love again.
10. Finally, honor his life by living yours well and teach your children to do the same.
Sheryl, 29,000 women's hearts go out to you. The bond we share is one of loss but it is also one of strength, courage, perseverance, and eventual, renewed living. I am certain — given the choice — each one of us would rather not have you walk amongst us, but since you are here, know that you have our spirit and example in which to hang onto throughout the entirety of your journey.
Just as you have spent so much time "Leaning In" for others, we are now here to "Lean In" for you!
ConnectingDirectors.com is the leading online daily publication for funeral professionals with a reader base of over 45,000 of the most elite and forward-thinking professionals in the profession. With ConnectingDirectors.com we have created a global community through an online platform allowing funeral professionals to Stay Current. Stay Informed and Stay Elite.
Latest posts by CDFuneralNews (see all)
You may be interested
Jobs
2 views
Preneed Funeral Sales Advisor
CDFuneralNews
-
August 11, 2017
Premier Funeral Solutions is currently seeking a Preneed Funeral Sales Advisor . Premier Funeral Solutions offers tools and methodologies developed to help…
Marketing
3 views
12 Benefits of Social Media Every Funeral Home Needs to Know
Ryan Thogmartin
-
August 10, 2017
Social media is 'marketing.' It's not the new marketing, it's the current state of marketing, and funeral homes and death care companies can no longer afford to ignore it. There are so many reasons why death care companies need to get their heads out of the sand and start engaging on the platforms used by over 68% of all Americans.
Humor
57 views
Six Times Twitter Reminded Us Funerals Don't Have to be Boring
Madison Ashby
-
August 9, 2017
These six people had funerals on their mind for one reason or another and decided to share with the Twitter world what they were thinking, and I'm pretty glad they did. People can come up with some pretty crazy things if you let them ramble.
Comments