Scott Gilligan Offers DNA Collection Article For Funeral Homes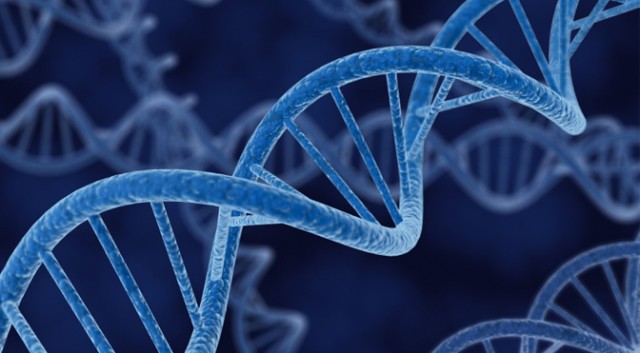 As an attorney specializing in death care issues for the past 30 years, I have seen cremation authorization forms grow from a one paragraph form with a simple sign-off to detailed four page forms requiring multiple authorizations and decisions. Much of the expansion of the cremation authorization form can be attributed to improved state cremation laws and the need to protect funeral homes and crematory operators from lawsuits. However, some of the expansion is due to funeral homes and crematories offering greater cremation-related services and options such as witnessing the cremation or recycling valuable metals from medical devices.
Regarding the offering of optional services to cremation consumers, funeral homes should strongly consider listing DNA retrieval, analysis and storage information and options to their cremation authorization forms. As all funeral directors know, cremation is an irreversible process. More importantly, cremation destroys all recoverable DNA. Once cremation has occurred, there is no way to recover DNA from the cremated remains. All information that could have been obtained from the decedent's DNA, such as genetic markers and paternity information, is lost forever.
To most families dealing with the death of a loved one and the decision to cremate, the question of whether to gather and preserve DNA samples simply is not on their radar screen. However, there have been more than a few incidences where family members seeking DNA samples well after cremation has taken place are sorely disappointed to learn for the first time that cremation destroys all DNA and there is no way to recover DNA samples from the cremated remains.
With science finding more ways to use genetic testing and cremation on the increase, these unfortunate situations will arise more often. Why not address the problem now by adding a DNA sample and storage option to the cremation authorization form? In this way, the funeral home has provided information that some families will value, protected the funeral home from family anger if they are not informed of the availability of DNA sampling and lose all opportunity to obtain it, and provided an additional revenue source for the funeral home.
For funeral homes that see the value of providing a DNA sampling and storage option, we have added sample language for the cremation authorization form at the end of this article. The sample language informs the authorizing agent of the availability of DNA sampling and storage and, more importantly, warns the authorizing agent that cremation will destroy all DNA available from the remains. In the event that the authorizing agent declines DNA sampling and storage, this form will protect the funeral home from criticism by the family that they were not advised that DNA sampling would be forever precluded by cremation.
Before referring a DNA analysis and storage service company to families, funeral homes should undertake the following due diligence steps in researching which DNA company to refer to families:
Investigate the reputation of the DNA company. Is the company familiar with the funeral profession and has it tailored its services and DNA order forms for families of decedents?
Carefully review the DNA service order forms provided by the company. The forms should limit the involvement of the funeral home only to collecting the tissue or blood samples from the remains and forwarding them to the company. All other responsibilities regarding DNA analysis and storage should reside with the company.
The DNA company should provide to the funeral home an indemnification provision in any contract with the funeral home. The funeral home will want to ensure that it is protected in the event that problems occur with the DNA analysis or storage.
Below we have provided sample DNA analysis and storage language for cremation authorization forms. If there are any questions, please feel free to contact Scott Gilligan at 513-871-6332.
Sample Cremation Authorization Form Language 
DNA Sampling: The cremation process destroys all DNA making it impossible to collect DNA from the cremated remains. To make DNA analysis and storage possible, it is necessary to take DNA samples from the Decedent's remains prior to cremation and have the DNA samples properly stored. If you wish to collect DNA from the Decedent's remains prior to cremation, the funeral home can refer you to an independent DNA analysis and storage company or you can retain your own DNA analysis and storage company. Please indicate whether you wish to authorize or decline DNA collection and storage by placing your initials next to one of the following two options:
_________ As Authorizing Agent, I authorize the collection of tissues from the Decedent's remains for the purpose of DNA analysis and/or storage in accordance with the contract for services that I will enter into with the DNA analysis and storage company.
_________ As Authorizing Agent, I decline any DNA analysis or storage and direct that no tissues be collected from the remains of the Decedent for those purposes.
CEO at DISRUPT Media and ConnectingDirector.com
Ryan Thogmartin is the Owner and CEO of DISRUPT Media.

DISRUPT Media is a full-service creative agency built for the now. We partner with death care companies to drive deep-rooted brand loyalty and measurable leads through social media.

More Fans. More Conversations. More Leads.

Ryan is also the founder of ConnectingDirectors.com. ConnectingDirectors.com is the leading online daily publication for funeral professionals with a reader base of over 45,000 of the most elite and forward-thinking professionals in the profession. With ConnectingDirectors.com Ryan has created a global community through an online platform allowing funeral professionals to Stay Current. Stay Informed and Stay Elite.
Latest posts by Ryan Thogmartin (see all)
You may be interested
Funeral Industry Press Releases
78 views
News
189 views
We are Building Something Exciting for You… and We Need Your Help!
Justin Crowe
-
January 31, 2018
We want to make your deathcare job easier. Tell us what you want in this 2-minute survey and get entered to win $100! The Connecting Directors and Disrupt Media teams are excited to be planning some new free funeral home marketing content and products for you in 2018 and we want to know what you need most! We want to know your biggest business wins of 2017, the tasks in your day that you hate, and what you feel is holding you back!
Comments