Photographer Documents What Happens to Our Body After Death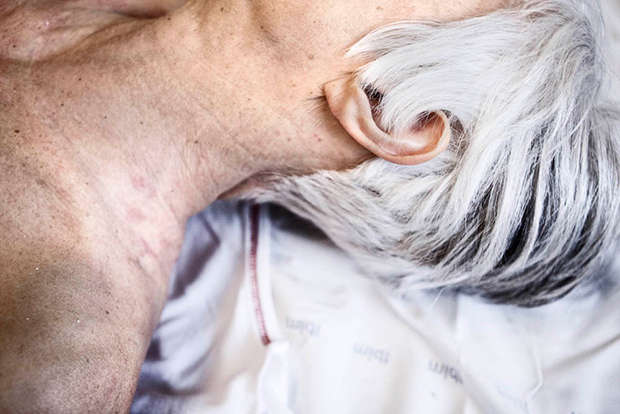 For About Dying, Denmark-based photographer Cathrine Ertmann chronicles the enigmatical journey of the deceased from death until burial. While keeping her subjects' identities anonymous, she records the stages of death, including autopsies and cremations, in quiet detail. Lifting the veil of secrecy that so often surrounds these processes, she reveals moments that are both graphic and serene.
With the permission of the Pathological Institute of Aarhus University Hospital, Ertmann gained access to the morgue, the autopsy table, the crematorium, and the chapel wherein ceremonies are held. She sees similarities between our passage from the womb, and the interim between death and the final goodbye, a transition marked by unknowns. In the accompanying captions, she bears witness to the stages of bodily decomposition and recounts a series of facts that, in their objective simplicity, provide small moments of relief from the anxiety that pervades our modern perception of death. This fear of death, she explains, pervades facets of daily life, including our cultural obsession with youth and beauty.
For Ertmann, a confrontation—and ultimately, a reconciliation— with death enables us to recognize the value of life. Under her lens, the human self is condensed into fragments; a hand, a skull, and a swath of white hair, all of which become solemn yet tender sites of a modern-day memento mori. Here, the archetypal and invisible character of death is made conspicuous, presenting himself in a manner that is at once hushed and resounding.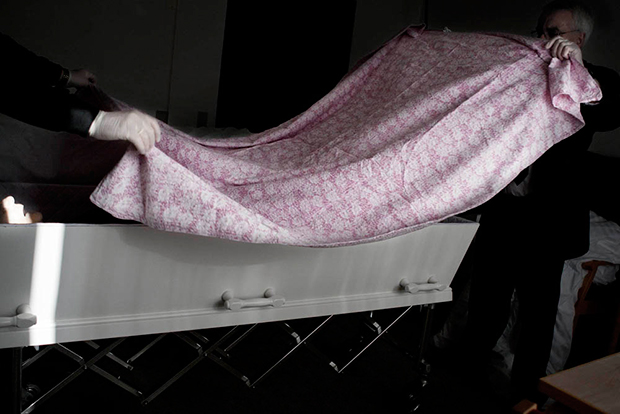 The only complete certainty in life is that one day we will die. It is the most certain thing in the world, and the biggest uncertainty we experience of the world, because nobody can say what will happen afterwards. Maybe that is why we find it so difficult to speak about death. And maybe that's why it is hidden away, under linens, in inaccessible dedicated rooms, in cold corridors beneath hospitals. What would happen if we saw with our own eyes? If we got a picture of what we already know? The body is perishable, it can be torn apart, it becomes stiff and cold, it rots, and in the end it is only the shell we inhabit while we are alive.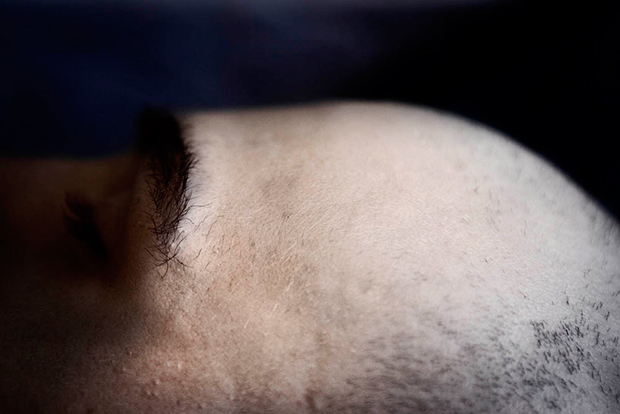 His breast isn't moving. The cells in his body have carried out the last of their work, the mechanisms have come to a halt and he is not going to get any older.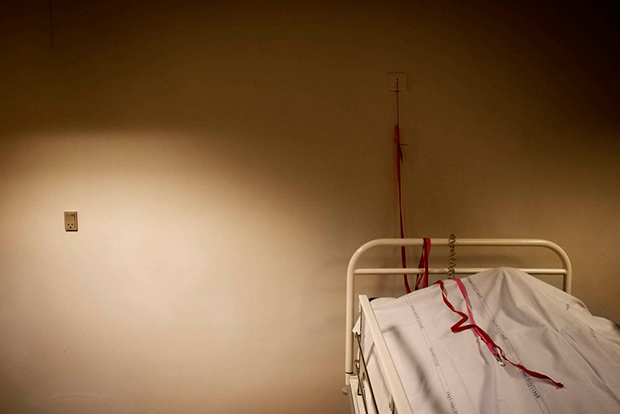 In the 6-hour-room lies a man under a blanket. Before six hours have passed from the moment of his death a doctor will examine him, looking for the signs of clinical death. Irreversible interruption of the breath and the heartworks, and death marks and stiffness. The red cord has never been used in the chapel in Aarhus, but it's there anyway, so that the person under the cloth can call for help, should they awake.
Read Full Article from FeatureShoot.com
ConnectingDirectors.com is the leading online daily publication for funeral professionals with a reader base of over 45,000 of the most elite and forward-thinking professionals in the profession. With ConnectingDirectors.com we have created a global community through an online platform allowing funeral professionals to Stay Current. Stay Informed and Stay Elite.
Latest posts by CDFuneralNews (see all)
You may be interested
Marketing
3 views
12 Benefits of Social Media Every Funeral Home Needs to Know
Ryan Thogmartin
-
August 10, 2017
Social media is 'marketing.' It's not the new marketing, it's the current state of marketing, and funeral homes and death care companies can no longer afford to ignore it. There are so many reasons why death care companies need to get their heads out of the sand and start engaging on the platforms used by over 68% of all Americans.
Humor
40 views
Six Times Twitter Reminded Us Funerals Don't Have to be Boring
Madison Ashby
-
August 9, 2017
These six people had funerals on their mind for one reason or another and decided to share with the Twitter world what they were thinking, and I'm pretty glad they did. People can come up with some pretty crazy things if you let them ramble.
Funeral Industry Press Releases
1 views
Comments