The Funeral Profession: Expectations Vs. Reality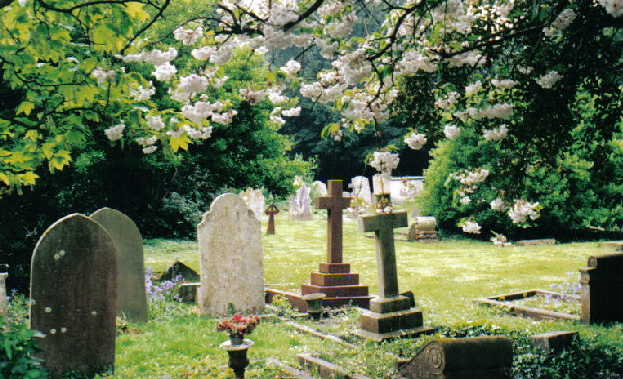 Article by: Rochelle Rietow, FuneralOne
From my personal experience, I think it's safe to say that the funeral profession is one of the most misunderstood businesses out there.
It could be because of our country's negative feelings towards death. Or, it could be because of all the horror stories we read about on the Internet of funeral homes misplacing bodies, scamming innocent families and who knows what else. But in the end, it's clear that there are a lot of misconceptions about this business and the people who work in it.
Today, I'm here to put some of those assumptions to rest. With that being said, here are the six most popular misconceptions the public assumes about the funeral profession… and the realities behind them.
Expectation: All funeral directors are money hungry scam artists.
Reality: Most funeral directors actually have your well-being in mind.
For some reason the media really likes to portray funeral directors as being professional scam artists. Sure, there's always a bad apple (or a few) in the bunch, but it's pretty unfair to assume any funeral director you're going to deal with is on a mission to scam you. In fact, most funeral directors are incredibly caring, emotional people who truly want to help you during your time of need. To avoid those bad apples, it just takes a quick search on Yelp and Google and you'll find out pretty quickly whether or not that funeral home is credible and trustworthy.

Expectation: People join the death care industry for the great pay.
Reality: Most funeral professionals aren't in it for the money.
Before I started working in the funeral profession several years ago, I always had this idea that funeral directors and funeral homes were sitting on huge piles of money. I mean, in the world of supply and demand, how couldn't they? Nobody is going to stop dying anytime soon, right? Well, I quickly realized that this was far from the truth.
In fact, the average funeral director or embalmer makes about $51,600 a year (although other sources report an average income of $42,240). So much for those those imaginary piles of money. All this time I thought that funeral directors chose this business for the money, I was wrong. It turns out, people choose this business because they believe it's their calling, regardless of what their paycheck says.

ConnectingDirectors.com is the leading online daily publication for funeral professionals with a reader base of over 45,000 of the most elite and forward-thinking professionals in the profession. With ConnectingDirectors.com we have created a global community through an online platform allowing funeral professionals to Stay Current. Stay Informed and Stay Elite.

Latest posts by CDFuneralNews (see all)
You may be interested
Funeral Industry News
6 views
Funeral Industry News
513 views
Funeral Industry News
513 views
Mean Internet Comments – Funeral Edition
CDFuneralNews
-
June 20, 2018
We shine a light on some of the harsh words posted on social media towards DISRUPT Media's CEO, Ryan Thogmartin.…
Funeral Industry News
1182 views
Comments