UN General Assembly: Would Cremation Help Stop the Spread of Ebola?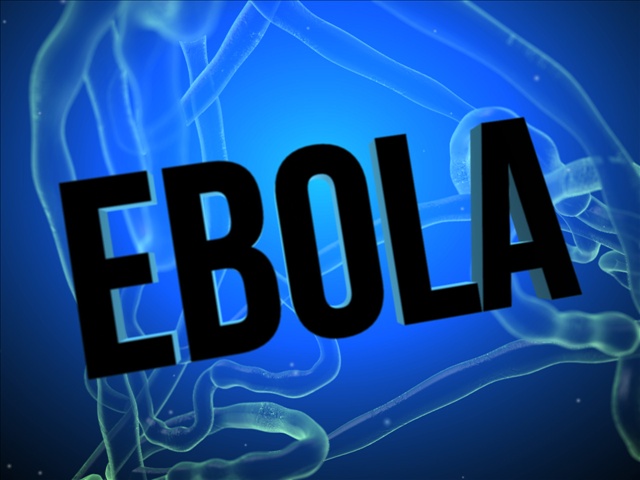 Q.
As a survivor of viral hemorrhagic fever myself, I would like to know why no one seems to consider the future outbreaks that will be caused by the policy of burial rather than cremation? I know cremation is not traditional, but burial virtually ensures future outbreaks.
– Asked by Zxy Atiywariii
A
Burial, especially in a body bag or coffin, is just as effective at ending transmission as cremation. The danger with Ebola is in handling the corpse of a person who died recently. Once it is buried, the danger is largely over, unless someone digs it up quickly. The virus attacks living cells and does not go on reproducing indefinitely. It has never been shown to get into drinking water.
Once a body is buried, bacteria, which are able to digest dead flesh, quickly overwhelm the corpse and cause it to rot. It is a common myth that dead bodies from floods or tsunamis are dangerous. They are disgusting, and you wouldn't want to rub bacteria from a rotting corpse in an open cut, but the odors they give off are not infectious — just stinky.
It is extremely difficult to get people to change their burial practices, which are rooted in tradition and religion. In various African countries for which statistics were compiled by the Cremation Society of Great Britain, only 3 to 7 percent of the dead are cremated. In much of Africa, traditional beliefs include burial. In colonial times, the chief missionary religions were Islam, Catholicism and Protestantism, all of which opposed cremation for centuries in the belief that bodies should be as intact as possible for the afterlife.
In Asia, cremation is very common. It is the norm for Buddhists, Hindus, Jains, Shintoists and Sikhs. In Japan, more than 99 percent of bodies are cremated, and rates are over 80 percent in India, Singapore, South Korea, Taiwan and elsewhere. In China, almost 50 percent are cremated.
In the United States, customs have changed. The cremation rate was about 4 percent in 1960; it is now about 40 percent, according to the Cremation Association of North America.
[H/T:  NY Times]
ConnectingDirectors.com is the leading online daily publication for funeral professionals with a reader base of over 45,000 of the most elite and forward-thinking professionals in the profession. With ConnectingDirectors.com we have created a global community through an online platform allowing funeral professionals to Stay Current. Stay Informed and Stay Elite.
Latest posts by CDFuneralNews (see all)
You may be interested
Marketing
2 views
This is How Facebook Protects Your Privacy After You Die
Ryan Thogmartin
-
August 22, 2017
Facebook offers the option of a Legacy Contact. Every user has the option of choosing a trusted friend or family member to be in charge of their Facebook profile when they pass away.
Marketing
182 views
4 Social Media Mistakes Death Care Companies Are Making (and How to Fix Them)
Ryan Thogmartin
-
August 22, 2017
On one hand, there's always something new to learn and try. However, not everything makes sense when it comes to marketing death care companies. We've watched many funeral organizations lose focus on strategy due to the bright and shiny nature of the new tactics that pop up. Tactics come in all shapes, sizes and value levels. Some are new features that are useful and others can be 'shortcuts' that ultimately lead us in the wrong direction. Recent conversations got us thinking, so we wanted to talk about some social media marketing mistakes we see death care companies make, and how they can fix them.
Death Discussions
28 views
Death Discussions
28 views
August 31 is International Overdose Awareness Day (IOAD)
Ryan Thogmartin
-
August 21, 2017
Unfortunately, the opioid epidemic isn't much of a headline anymore. With over 100 overdose-related deaths everyday, we, as a country, have become desensitized to death and drugs. Funeral homes are charged with taking care of the final arrangements for those who have been taken from this earth too soon.
Comments