Let's Make a Casket Deal! Yeah, It's That Time of the Year Alright.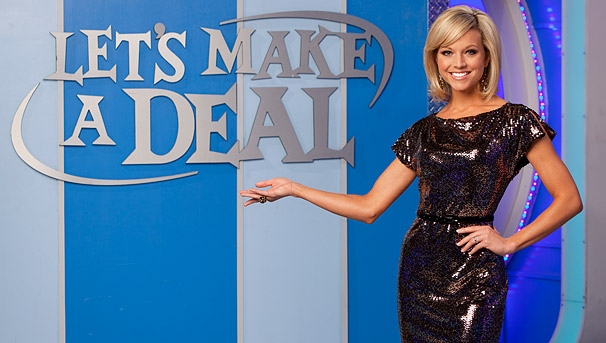 Article from: Jeff Harbeson, The Funeral Commander
It's September; kids are back to school, college football is here, we pack away our white shoes, and some casket companies are playing "let's make a deal."  Obviously it's been a tough year for casket sales and once again they are making last minute efforts to "make the year" for their investors (but more important for company bonuses).  It used to be called "pull ahead" where funeral home owners were asked to buy extra caskets at a "great deal" meaning a discount on top of the normal discount and savings from the upcoming price increase.  However, upon a close look and drill down into the numbers, it's not difficult to decipher which entity is getting the best end of the deal.
Just this past week a fellow funeral home owner reached out to me for my opinion on a casket company's "let's make a deal" offer.  Immediately, I found it amusing the casket company was making an offer that was contrary to their original contract and the assumptions made from the wrong date of contract expiration.  Contract?  Who needs a stinking contract? This was the first evidence of desperation and what appeared to be deception attempting to "make the year."
Here is the overview of what's "behind door #1." The casket company wanted the funeral home owner to purchase a pretty good size bulk number of caskets before September 30th. The bulk order would be discounted (in addition to their normal discount/rebate) and the firm would have a short time period to pay for the bulk order.  There were restrictions on what type of caskets that could be included.  AND; based on the current contract (you know the one they got the date wrong), they would "forgive" what looked like a shortfall of achieving a purchase bonus rebate and "give" the firm that particular amount calculated AND just renew the current contract for another x amount of years.
So let's break this down.  The casket company wants the funeral home owner to buy x number of caskets now and store them until this purchase is depleted.  I have a few problems here.  Isn't the casket company that came up with "just in time delivery" so funeral homes are not required to "warehouse" caskets? Does this defeat the purpose of that "room" the funeral home paid for over time?  So, is the funeral home owner is supposed to fork out a five figure check over a short period of time (equal payments of course) for caskets that may not be used for months?  Of course, the casket company explains how much savings are realized with such a purchase by "avoiding the impending price increase."  So the rationale is spend five figures of cash up front to maybe save 3-5% on purchases you are going to make anyway…damn the cash flows!  Oh yeah, you can't order the casket that you sell the most…they don't count.
If the casket company is "sucking eggs" from low sales, do they even acknowledge that the funeral home probably has suffered financially over the same time period?  Back to the contract (you know the one the casket company holds near and dear, but willing to "forgive" all when in their odds).  In this particular case, the casket company said that if the funeral home makes the bulk order before September 30, then those caskets will make up all shortfalls for the "wrong date" and a new contract will start October 1.  The "math" says that the funeral home has another 6 months on their contract and with their average monthly casket purchase history; there could be a shortfall of maybe 30 caskets which would keep the funeral home from the "purchase bonus."
I'm not real good with math, but if the funeral home owner buys their average amount of caskets monthly for the next 6 months and monitors their purchases, the worst case scenario would be that the funeral home would need to buy an additional 5 caskets per month.  Of course, take into account that November-February is typically the "high season" so the additional purchases may not be necessary. The amount of units the casket company offered for this "deal" exceeded the amount of the impending "shortfall."  This smells like the fish you caught over the Labor Day weekend and just remembered are still in the cooler.
"Behind door #2″ is the ability for the funeral home to continue their average casket purchases over the next 6 months, monitor purchasing units for needed additional adjustments, hang onto their cash, order just in time products (only the ones that they really need and use), earn their "purchase bonus" and renegotiate a new contract.
Let's take a look at what should be "behind door #3″ but is highly unlikely to ever get revealed.  An annual contract, not multi-year. Let's say the casket company provided a 25% discount/rebate over 3 years.  Good deal?  Only if there are no price increases over the life of the contract.  The first year of the contract is great (unless you signed in the wrong time of year, see note below) and let's suppose that the casket company increases their prices an average of 4% per year.  That means the last year of your 3 year sweet deal you are now getting a 17% discount/rebate in real dollars, not the "Monopoly Money" casket companies base their figures.  By negotiating annually, a funeral home can appropriately avoid the price increase shell game. Renegotiate the next contract in conjunction with price increase time.  AND make every casket purchase count.  It's not the funeral home's issue that the casket company "doesn't make the same margins" on certain caskets. Certain lines, non-gasketed and cremation caskets are…caskets.  If the casket company is unwilling to include their "low margin caskets" to the count of discount/rebate/bonus, then purchase those caskets from another casket company (include this information in the contract).
If your "new best friend" casket sales representative has been (or is getting ready) to play "Let's Make a Deal" take notice!  It's that time of the year; price increases from suppliers, adjustment to GPL/product price lists, recovery from the financial strain of the slow summer season, and bulk purchase offers so the casket company can "make their year."  Make good financial choices based on math, not loyalty.  After all, your competitor may have a better deal from the same company; there is no loyalty from the "Let's Make a Deal" crowd.  Coming soon to The Funeral Commander blog: the "loyalty" post for us to ponder.  Cheers y'all!  #thefuneralcommander
ConnectingDirectors.com is the leading online daily publication for funeral professionals with a reader base of over 45,000 of the most elite and forward-thinking professionals in the profession. With ConnectingDirectors.com we have created a global community through an online platform allowing funeral professionals to Stay Current. Stay Informed and Stay Elite.
Latest posts by CDFuneralNews (see all)
You may be interested
Marketing
130 views
This is How Facebook Protects Your Privacy After You Die
Ryan Thogmartin
-
August 22, 2017
Facebook offers the option of a Legacy Contact. Every user has the option of choosing a trusted friend or family member to be in charge of their Facebook profile when they pass away.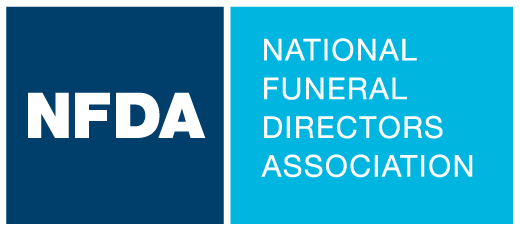 Funeral Industry Press Releases
45 views
Marketing
286 views
4 Social Media Mistakes Death Care Companies Are Making (and How to Fix Them)
Ryan Thogmartin
-
August 22, 2017
On one hand, there's always something new to learn and try. However, not everything makes sense when it comes to marketing death care companies. We've watched many funeral organizations lose focus on strategy due to the bright and shiny nature of the new tactics that pop up. Tactics come in all shapes, sizes and value levels. Some are new features that are useful and others can be 'shortcuts' that ultimately lead us in the wrong direction. Recent conversations got us thinking, so we wanted to talk about some social media marketing mistakes we see death care companies make, and how they can fix them.
Comments