Pennsylvania Funeral Directors Awaiting Decision From High Court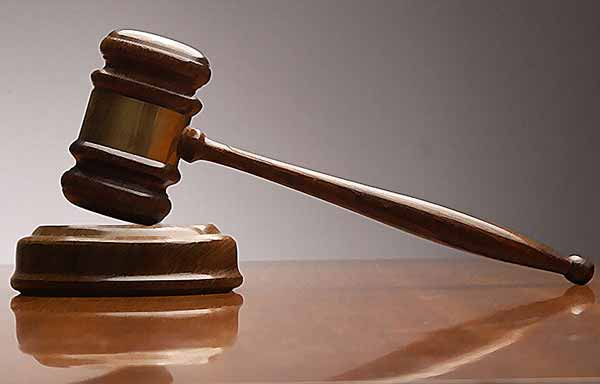 Article originally appeared on Daily Local, Pittsburgh
PITTSBURGH >> The U.S. Supreme Court will decide this fall whether to hear a case concerning an alleged "antiquated," "protectionist regime" in Pennsylvania's death industry.
Those bringing the case say it could affect all Americans. The case also highlights some ugly realities about our government structure.
"The Constitution does not protect against inefficient, wasteful, or meaningless legislation. '(A) law may exact a needless, wasteful requirement in many cases. But it is for the legislature, not the courts, to balance the advantages and disadvantages of the requirement.'"
While that reality may seem harsh, that's separation of powers in action.
Sevgi Tekeli, a clerk in the U.S. Supreme Court, said it's uncertain whether the justices would hear the case. That decision will come in October, when its session begins.
The case pits a group of 20 funeral home directors, funeral home owners, businesses and others against what they allege is an outdated system that imposes requirements that are unnecessary, protectionist and ultimately increase prices for consumers.
In May 2012, federal Judge John E. Jones III partially ruled in their favor, finding in his 159-page opinion that many of the rules governing funeral homes in Pennsylvania were antiquated and amounted to a "protectionist regime." He threw out rules requiring embalming rooms for each facility, prohibiting food in funeral homes and allowing random inspections, among others.
When the State Board of Funeral Directors appeared to do little in reaction to his ruling, Jones issued a scathing memorandum, calling its conduct "the very epitome of bad faith."
"That the Board would cling to a law that is so outdated and patently unconstitutional in so many ways is as embarrassing as it is unconscionable. Frankly, the members of the Board should be ashamed of themselves," the justice wrote.
Unfortunately for the plaintiffs, the 3rd Circuit disagreed and found the lower court had essentially used the wrong standard in reviewing the regulations.
"We surmise that much of the District Court's conclusions regarding the constitutionality of the (Funeral Directors Law), enacted in 1952, stem from a view that certain provisions of the FDL are antiquated in light of how funeral homes now operate. That is not, however, a constitutional flaw," wrote the 3rd Circuit.
Ernie Heffner, lead plaintiff in the case, said, "This particular matter has an impact on all sorts of people, and not just people in need of after-death care," he said.
The Institute for Justice is providing legal assistance to the plaintiffs. In a July news release, its lawyers discuss this broad impact. In the case, they want the Supreme Court to decide that, in order for regulations to be constitutional, the reason for them must be "rational today" — that it's not enough that the rules were "rational in theory when passed long ago in a world that was a much different place."
Because of this broader issue, the plaintiffs say they are hopeful the Supreme Court will hear the case. Heffner said he's "guardedly optimistic."
Kathleen Ryan, general counsel for the Pennsylvania Funeral Directors Association, said the plaintiffs face an uphill battle getting the case to the Supreme Court.
Ryan said the PFDA doesn't necessarily intend to try to get new laws passed by the Legislature, both because "members are 50-50" on most of the issues and because when you ask for new legislation, "you never know what you're going to get."
With the current system, "it may not be perfect, but it works."
Martin can be reached at rmartin@watchdog.org , and follow her @RMartinWatchdog for more.

ConnectingDirectors.com is the leading online daily publication for funeral professionals with a reader base of over 45,000 of the most elite and forward-thinking professionals in the profession. With ConnectingDirectors.com we have created a global community through an online platform allowing funeral professionals to Stay Current. Stay Informed and Stay Elite.

Latest posts by CDFuneralNews (see all)
You may be interested
Funeral Industry Press Releases
74 views
News
186 views
We are Building Something Exciting for You… and We Need Your Help!
Justin Crowe
-
January 31, 2018
We want to make your deathcare job easier. Tell us what you want in this 2-minute survey and get entered to win $100! The Connecting Directors and Disrupt Media teams are excited to be planning some new free funeral home marketing content and products for you in 2018 and we want to know what you need most! We want to know your biggest business wins of 2017, the tasks in your day that you hate, and what you feel is holding you back!
Comments