Every Funeral Director's Worst Nightmare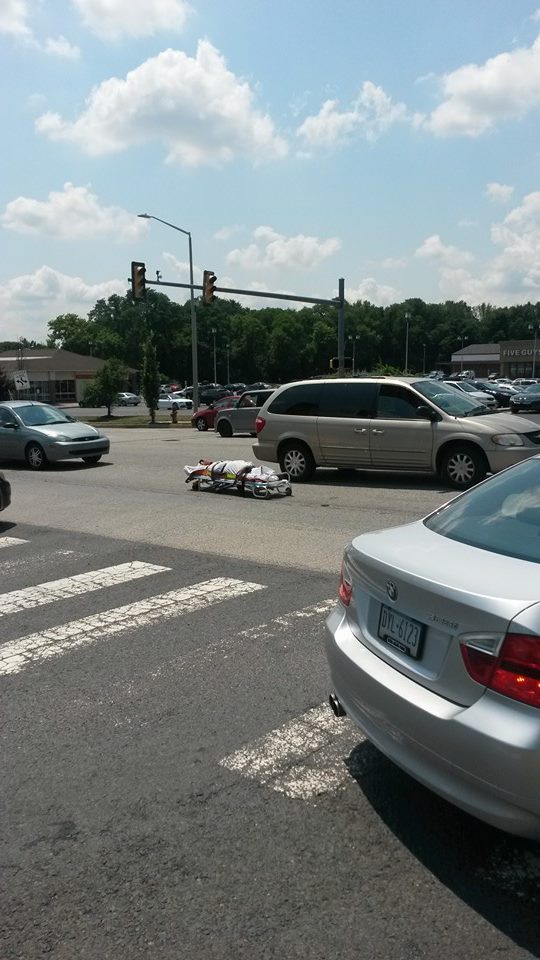 We have heard many horror/nightmare stories from funeral directors across the globe about things that have happened when making a removal or during another step in the disposition process but the story below has to be the ultimate nightmare come true.
Funeral director and ConnectingDirectors.com reader Caleb Wilde shared this embarrassing story on his blog this weekend but it still can't top what happen to a coroner Pennsylvania last week:
Every funeral director has had a moment when some mechanical failure has caused a brief moment of near hysteria.  A couple months ago I experienced a gurney failure while I attempted to load a deceased at the back end of a hospital.  The gurney that was loaded with a deceased's body wouldn't collapse and for nearly ten minutes I attempted to fix it while bystanders walked by.  I couldn't fix it so I was forced to pick the deceased up in my arms and place it in the back of my pick-up van.

IT.  WAS.  SO.  EMBARRASSING.
Here is your worst nightmare come true for a coroner in PA:
Bucks County officials are investigating how a gurney, with what appeared to be a deceased person on it, fell out of  a coroner's vehicle and ended up on busy Street Road Friday afternoon.

County spokesman Chris Edwards confirmed there is an investigation into the incident, which happened in Lower Southampton around noon yesterday.

Jerry Bradley was waiting at the traffic light coming out of the shopping center that holds a Panera Bread and Starbucks when he saw the gurney come out of the green county-owned vehicle and end up in the lane of travel.

"At first I thought someone was pulling a prank, but traffic was just driving around," Bradley told LevittownNow.com Saturday morning.

Bradley said it appeared there was a body in a bag and wrapped in a sheet strapped to the gurney. A photo snapped by the man appears to show just that.
To read entire story click HERE
Feature Image Credit: Jerry Bradley/Submitted
ConnectingDirectors.com is the leading online daily publication for funeral professionals with a reader base of over 45,000 of the most elite and forward-thinking professionals in the profession. With ConnectingDirectors.com we have created a global community through an online platform allowing funeral professionals to Stay Current. Stay Informed and Stay Elite.
Latest posts by CDFuneralNews (see all)
You may be interested
Jobs
2 views
Preneed Funeral Sales Advisor
CDFuneralNews
-
August 11, 2017
Premier Funeral Solutions is currently seeking a Preneed Funeral Sales Advisor . Premier Funeral Solutions offers tools and methodologies developed to help…
Marketing
3 views
12 Benefits of Social Media Every Funeral Home Needs to Know
Ryan Thogmartin
-
August 10, 2017
Social media is 'marketing.' It's not the new marketing, it's the current state of marketing, and funeral homes and death care companies can no longer afford to ignore it. There are so many reasons why death care companies need to get their heads out of the sand and start engaging on the platforms used by over 68% of all Americans.
Humor
41 views
Six Times Twitter Reminded Us Funerals Don't Have to be Boring
Madison Ashby
-
August 9, 2017
These six people had funerals on their mind for one reason or another and decided to share with the Twitter world what they were thinking, and I'm pretty glad they did. People can come up with some pretty crazy things if you let them ramble.
Comments