Facebook Psychological Experiment Determines People's Emotions Are Altered by Newsfeed Content They See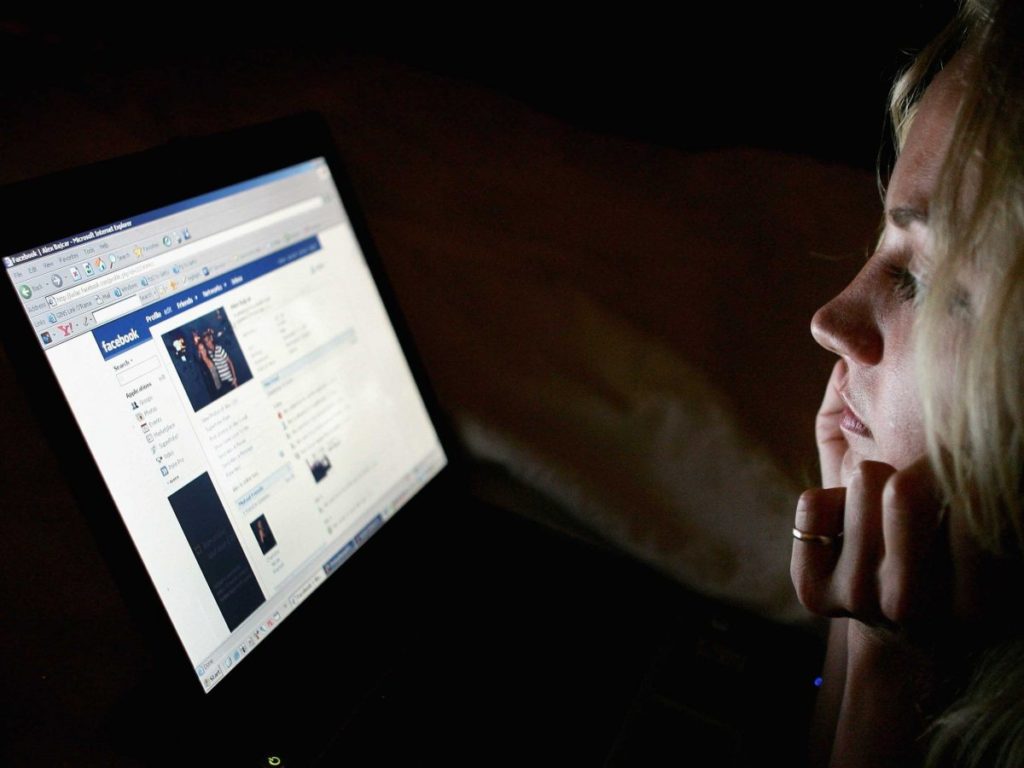 Facebook's data scientists conducted a massive experiment where it messed with people's feeds and proved that longer-lasting moods, like happiness or depression, can be transferred across the social network.
The company tweaked the Newsfeed algorithms of 689,003 unwitting Facebook users, so that people were seeing an abnormally low number of either positive or negative posts.
In a recently published study, the scientists say they found that when people saw fewer positive posts on their feeds, they produced fewer positive posts and instead wrote more negative posts. On the flip side, when scientists reduced the number of negative posts on a person's newsfeed, those individuals became more positive themselves.
"Emotional states can be transferred to others via emotional contagion, leading people to experience the same emotions without their awareness," study authors Adam Kramer, Jamie Guillory, and Jeffrey Hancock write. "We provide experimental evidence that emotional contagion occurs without direct interaction between people (exposure to a friend expressing an emotion is sufficient), and in the complete absence of nonverbal cues."
This idea is interesting in and of itself, but the AV Club's William Hughes also points out that the study highlights something that most users probably don't think about: By agreeing to the Facebook's Data Use Policy when you sign up, you're automatically giving it permission to include you in big psychological experiments like this, without your knowledge.
Facebook says it does research like this experiment to figure out how to make the content people see on Facebook as relevant as possible. A spokesperson sent us the following comment:
"This research was conducted for a single week in 2012 and none of the data used was associated with a specific person's Facebook account. We do research to improve our services and to make the content people see on Facebook as relevant and engaging as possible. A big part of this is understanding how people respond to different types of content, whether it's positive or negative in tone, news from friends, or information from pages they follow. We carefully consider what research we do and have a strong internal review process. There is no unnecessary collection of people's data in connection with these research initiatives and all data is stored securely."
(Hat-tip to Rami Ismail who tweeted the study.)
Read more: http://www.businessinsider.com/facebook-study-emotional-states-transfer-2014-6#ixzz36opmJKlQ
Photo: Chris Jackson/Getty Images
ConnectingDirectors.com is the leading online daily publication for funeral professionals with a reader base of over 45,000 of the most elite and forward-thinking professionals in the profession. With ConnectingDirectors.com we have created a global community through an online platform allowing funeral professionals to Stay Current. Stay Informed and Stay Elite.
Latest posts by CDFuneralNews (see all)
You may be interested
Jobs
2 views
Preneed Funeral Sales Advisor
CDFuneralNews
-
August 11, 2017
Premier Funeral Solutions is currently seeking a Preneed Funeral Sales Advisor . Premier Funeral Solutions offers tools and methodologies developed to help…
Marketing
3 views
12 Benefits of Social Media Every Funeral Home Needs to Know
Ryan Thogmartin
-
August 10, 2017
Social media is 'marketing.' It's not the new marketing, it's the current state of marketing, and funeral homes and death care companies can no longer afford to ignore it. There are so many reasons why death care companies need to get their heads out of the sand and start engaging on the platforms used by over 68% of all Americans.
Humor
57 views
Six Times Twitter Reminded Us Funerals Don't Have to be Boring
Madison Ashby
-
August 9, 2017
These six people had funerals on their mind for one reason or another and decided to share with the Twitter world what they were thinking, and I'm pretty glad they did. People can come up with some pretty crazy things if you let them ramble.
Comments