The Fastest-Growing And -Declining Last Names In The US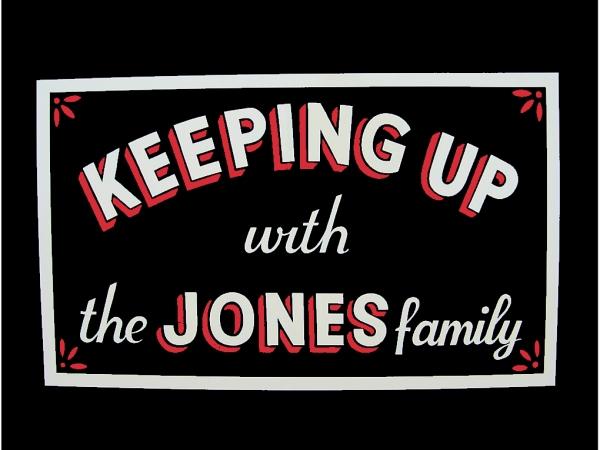 Here is why you're going to be burying more 'Garcia's' and less 'Joneses'.
Plotted below are the fastest growing and declining surnames in the U.S. from 1990 to 2000. If you take note of the racial/ethnic background of the surnames, you'll see an eye-opening trend: Hispanic/Latino surnames are rapidly growing, whereas White/Black surnames are steadily declining in the U.S. (I grouped White/Black because most of the declining surnames were evenly split between White/Black.)
For those who follow the news, this finding should be fairly unsurprising: Hispanics/Latinos have been leading the U.S. in population growth for quite some time now. So while Lopez is probably gonna be all right, Jackson will soon have to beat it from the most common surname charts.
Just for fun, here's the growth trends for some celebrity surnames:
Roberts: 366,215 in 2000 (-3.8% from 1990)
Ford: 178,397 (-12.5%)
Carey: 54,924 (+16.2)
Monroe: 53,475 (-2.3%)
Hanks: 17,141 (+14.9%)
Pitt: 8,666 (-12.9%)
Eastwood: 5,113 (+2.8%)
Bieber: 4,294 (-13.7%)
Cruise: 3,058 (-38.5%)
Johansson: 2,429 (-2.3%)
The U.S. Census Bureau hasn't released the list for 2010 yet.
Read more: http://www.randalolson.com/2014/05/31/fastest-growing-and-declining-surnames-in-the-u-s/#ixzz34NVoWHCY
ConnectingDirectors.com is the leading online daily publication for funeral professionals with a reader base of over 45,000 of the most elite and forward-thinking professionals in the profession. With ConnectingDirectors.com we have created a global community through an online platform allowing funeral professionals to Stay Current. Stay Informed and Stay Elite.
Latest posts by CDFuneralNews (see all)
You may be interested
Humor
36 views
Six Times Twitter Reminded Us Funerals Don't Have to be Boring
Madison Ashby
-
August 9, 2017
These six people had funerals on their mind for one reason or another and decided to share with the Twitter world what they were thinking, and I'm pretty glad they did. People can come up with some pretty crazy things if you let them ramble.
Funeral Industry Press Releases
1 views
Comments