Legacy? A humorous look why it's not always a good idea…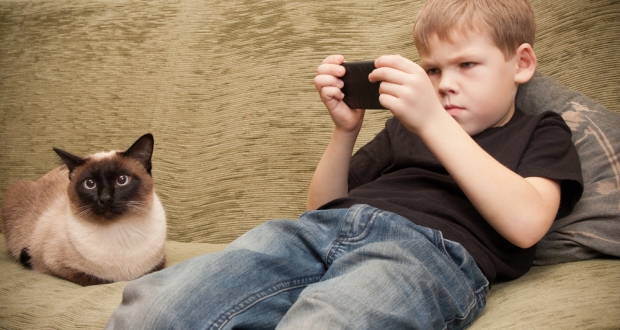 Article by Jeff Harbeson, The Funeral Commander
A humorous thought came to me recently after visiting a funeral home, is it really a good idea to turn over your funeral home to the kids?  I was introduced to the "next generation" as Dad described "my retirement plan and opportunity to stay at the beach house all summer."  "Next Gen" was sitting on a foyer couch playing on his IPhone and so intensely enthralled with a video game of some sort that I received a kinda "what's up" head nod which I suppose should have impressed me; at least he acknowledged the introduction by his Father.  Obviously Dad has grand visions of passing on the family torch to "gameboy"…for some reason I was thinking that his name was Gordon, like the kid in the Sprint commercial saying "it's pronounced Gor Don."
I thought to myself "Dad, you better have a big pile of cash squirreled away somewhere for retirement and I wouldn't be packing the car for the beach anytime soon." For a brief moment I saw some potential there…"Next Gen" knows how to work a phone!  But then reality hit me that the likelihood of him actually conversing with someone was probably a stretch.  I wasn't sure of my other thoughts of "Bless His Heart" was for Dad or "next gen"…maybe both.  Somewhere in my mind I could hear the conversation between Dad and Mom…with Mom saying "well, YOU were given a chance; YOU turned out alright; HE's not YOU; YOU just have to learn to accept HIM for who HE is, HE's a good boy and YOU are too hard on him like the time YOU made HIM play sports, blah, blah, blah."
I'm certain that grandfathers and dads for generations have thought that when looking in the eyes of their "legacy"…the end of the business is near. One of my all time favorite movie scenes is from Smokey and The Bandit which is posted below…which depicts as we all know, sometimes "legacy" comes with issues. I'd like to solicit readers to share some "legacy fails" of funeral home ownership…please do not mention the name of the funeral home, the town or the people involved…just the stories.   Cheers Y'all!

ConnectingDirectors.com is the leading online daily publication for funeral professionals with a reader base of over 45,000 of the most elite and forward-thinking professionals in the profession. With ConnectingDirectors.com we have created a global community through an online platform allowing funeral professionals to Stay Current. Stay Informed and Stay Elite.

Latest posts by CDFuneralNews (see all)
You may be interested
Funeral Industry Press Releases
79 views
News
189 views
We are Building Something Exciting for You… and We Need Your Help!
Justin Crowe
-
January 31, 2018
We want to make your deathcare job easier. Tell us what you want in this 2-minute survey and get entered to win $100! The Connecting Directors and Disrupt Media teams are excited to be planning some new free funeral home marketing content and products for you in 2018 and we want to know what you need most! We want to know your biggest business wins of 2017, the tasks in your day that you hate, and what you feel is holding you back!
Comments