Younger Generations Are Redefining Grief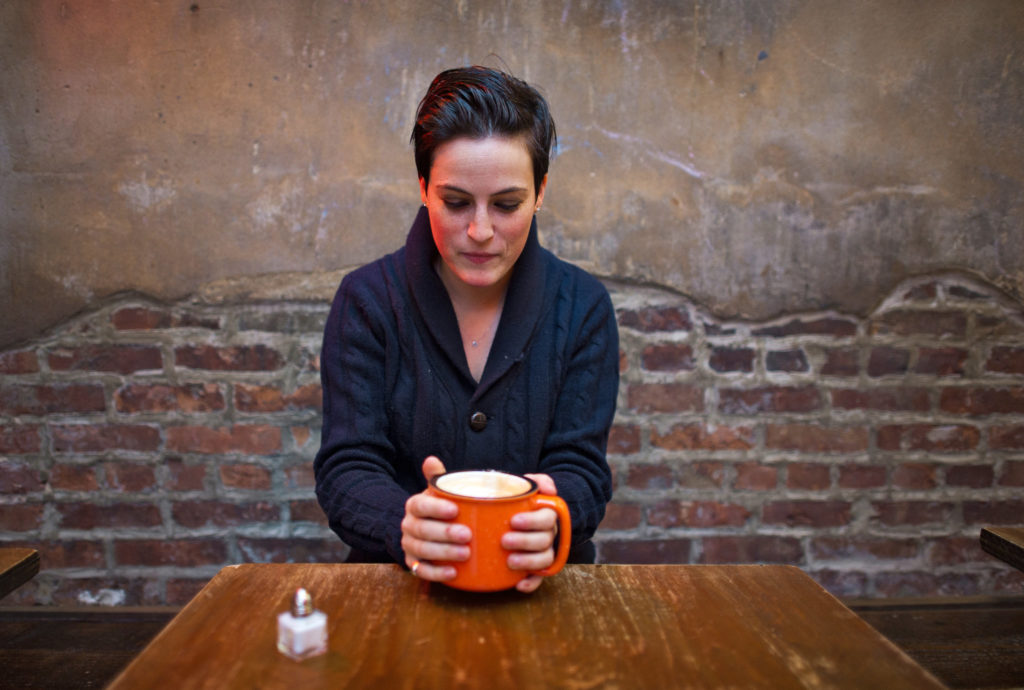 Post originally publish on NYtimes.com
In 2010, when Rebecca Soffer's father died of a heart attack on a cruise to the Bahamas, the condolence notes came pouring in, many in the form of text messages. "I got so many from very good friends," Ms. Soffer, 37, said from the couch of her Upper West Side apartment not long ago. "They said they were 'sorry' or 'how r u?' "
Text message was also the preferred medium of a 20-something who asked a funeral home in Los Angeles to text him a picture of his mother's corpse to help him avoid having to go in and identify the body. Caitlin Doughty, 29, a director at the funeral home at the time, said in a phone interview that she initially thought, "No, I'm not going to send you a text of your mother's corpse, but as someone who believes in interacting with the reality of death as intentionally as possible, I thought a text was better than nothing."
Ms. Doughty is an undertaker and the founder of The Order of the Good Death, a website about mortality. The funeral home, which had never before received such a request, asked the son to sign a form saying he understood the emotional distress that might result from the photo before sending it.
The social norms for loss and the Internet are clearly still evolving. But Gen Y-ers and millennials have begun projecting their own sensibilities onto rituals and discussions surrounding death. As befits the first generation of digital natives, they are starting blogs, YouTube series and Instagram feeds about grief, loss and even the macabre, bringing the conversation about bereavement and the deceased into a very public forum, sometimes with jarring results.
Last November, to give the topic a generationally specific space, Ms. Soffer and Gabrielle Birkner, 34, started Modern Loss, a website geared to people around their age to address many permutations of loss, from miscarriages to a parent's death. Both women have confronted the latter: Four years before Ms. Soffer's father's heart attack, her mother was killed in a car accident. And in 2004, Ms. Birkner's father and stepmother were murdered at their home in Sedona, Ariz., by a methamphetamine addict.
Ms. Soffer and Ms. Birkner found the emotional and psychological support resources for people in their early adult life-stage lacking. "I went to a family of homicide victims support group run through Safe Horizons in a church basement in Harlem when I was living on the Upper West Side and there was no one in my generation," said Ms. Birkner, a Brooklyn-based writer and editor. "Still, it did save my life." Ms. Soffer said she was the only person under 65 at the grief support groups she joined, adding that among those her own age, "I barely know anyone who had lost both their parents."
For a generation known for broadcasting internal monologue across the Internet, some of its members seem eager for spaces to express not just the good stuff that litters everyone's Facebook newsfeed, but also the painful. In November, Melissa Lafsky Wall, 35, the founder of New York-based Brick Wall Media, turned to Modern Loss after a miscarriage, posting an essay called "The Silent Sorrow." "The Internet should speak to the parts of life that we all experience, but aren't represented in most media, a large one being grief and loss," Ms. Wall said, adding that the feedback she got was all positive, which she attributes to the site. "If you are going to write about your miscarriage on Reddit, for instance, it's going to be a very different community."
Cover photo: Zoe Feldman, the founder of Lisa Frank Mixtape, at MUD coffee in the East Village, the last place that she saw her girlfriend, who died in 2012. Credit Joshua Bright for The New York Times

ConnectingDirectors.com is the leading online daily publication for funeral professionals with a reader base of over 45,000 of the most elite and forward-thinking professionals in the profession. With ConnectingDirectors.com we have created a global community through an online platform allowing funeral professionals to Stay Current. Stay Informed and Stay Elite.

Latest posts by CDFuneralNews (see all)
You may be interested
Funeral Industry News
1038 views
Funeral Industry News
283 views
Funeral Industry News
283 views
RELEASE THE FN CRAKN! | FUNERAL nation 114
CDFuneralNews
-
June 18, 2018
It's a barn burner... The Commander is moving his Command Post!!! Besides the Commander on the move, the boys speak…
Frontrunner Professional
3 views
Comments