NFDA Announces Meet the Mentors Attendees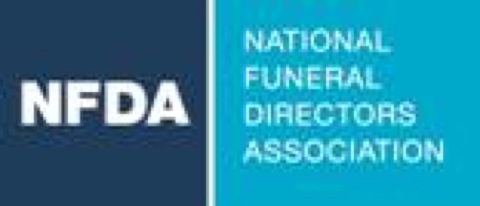 Brookfield, Wis. — Last week, the National Funeral Directors Association (NFDA) announced the names of the 50 young funeral professionals who will have an opportunity to learn from three leading funeral directors and network with like-minded peers during the Association's second Meet the Mentors Program, which will take place March 26-27 at Emory University in Atlanta, Ga. Meet the Mentors is being held in cooperation with the Funeral Service Foundation.
Throughout January and early February, NFDA-member licensed funeral directors and embalmers under the age of 40 could enter for a chance to participate in this exclusive program. The names of the 50 participants were announced the week of February 13 through videos posted on the NFDA website and social media sites. The attendees are:
Justin Michael Applegate, Holt Memorial Chapel, Harrison, Ark.
Dominick J. Astorino, Wujek-Calcaterra Funeral Home, Sterling Heights, Mich.
Thomas Bateman, George Funeral Home & Cremation Center, Aiken, S.C.
Robert Lon Bates, Bates Family Funeral Home, De Kalb, Texas
Tammy Breitfeller, Trexler Funeral Home Inc., Allentown, Penn.
Megan Broekemeier, Livingston, Malletta & Geraghty, Missoula, Mont.
Timothy A. Brown, Brown Funeral Home, Niles, Mich.
Virginia F. Bryant, CFSP, Smith Funeral & Cremation Service, Maryville, Tenn.
Ashley N. Buirley, Wappner Funeral Directors, Mansfield, Ohio
Zachary Clayton Carnley, Arlington Funeral Home, Arlington, Texas
Brooke Tenille Chadd, Smith Family Mortuaries, Derby, Kan.
Desi Corley, Greenlawn Memorial Park & Funeral Home, Columbia, S.C.
Jacob DeLeon, Memorial Funeral Home, San Juan, Texas
Jason Denton, Irwin Chapel Inc., Granite City, Ill.
Jason Dixon, Memorial Park Funeral Home, Memphis, Tenn.
Claire L. Edsall, Lake Lawn Metairie Funeral Home, New Orleans, La.
Isabel C. Espinosa, Ourso Funeral Home, Donaldsonville, La
Brad Evans, Harris Funeral Home & Cremation Services, Abbeville, S.C.
William Faircloth, McWilliams Funeral Home Inc., Alpena, Mich.
Alfred W. Fergerson, Fergerson Funeral Home Inc, Syracuse, N.Y.
Adam Alexander Findley, Allnutt Funeral Service/Hunter Chapel, Loveland, Colo.
Justin Michael Ford, Jenkins-Soffe South Valley Funeral Chapel & Cremation Center, South Jordan, Utah
Stephen Gantt, Blyth Funeral Home Cremation Services, Greenwood, S.C.
Keri R. Haines, Henninger-Hinson Funeral Home, Enid, Okla.
Bradley Neil Howdyshell, Thacker Bros. Funeral Home Inc., Scottsville, Va.
Alan Iverson, Anderson Funeral Home, Alexandria, Minn.
Jennifer Jacka, O'Brien Chapel/Ted C. Sullivan Funeral Home, Novi, Mich.
Thomas Andrew Keith Jr. CPC, CFSP, Hightower's Memorial Chapel, Douglasville, Ga.
Price Kennedy, The Kennedy Mortuary, Laurens, S.C.
Jillian M. Koehler, Pollock-Randall Funeral Home, Port Huron, Mich.
Arthur W. "Kippy" Lang IV, Bradford-O'Keefe Funeral Home, Gulfport, Miss.
Eric Manuel, Westbrook Funeral Home, Beebe, Ark.
Erin Masich, Horan & McConaty Funeral Service, Denver, Colo.
Mark McKenzie, Mulhearn Funeral Home Inc., Monroe, La.
Stephen A. Mello Jr., Urquhart-Murphy Funeral Home, Warwick, R.I.
Marcus A. Myers, Myers Mortuary, Ogden, Utah
Chad A. Qualkenbush, Flanner and Buchanan Funeral Center Floral Park, Indianapolis, Ind.
Melissa Resich, Green Hills Memorial Park, Rancho Palos Verdes, Calif.
Nicholas Stevenson, Stevenson Funeral Home, Dickinson, N.D.
Joseph Stone, Bring's Funeral Home Inc., Tucson, Ariz.
Joel L. Swisher, Hixson Brothers LLC, Pineville, La.
Craig Patrick Stires, Dwayne R. Spence Funeral Home, Canal Winchester, Ohio
Jennifer L. Tomon, Tomon Funeral & Cremation Services, Sharon, Penn.
Matthew J. Vincentini, Buranich Funeral Home Inc, Camillus, N.Y.
Casey V. Ward, Goldfinch Funeral Home – Loris Chapel, Loris, S.C.
Wesley Warren, Dixon-Rogers Funeral Home, Magnolia, Ky.
Erin C. Whitaker, Whitaker Funeral Home Inc., Newberry, S.C.
Brian L. White, White Funeral Home, Independence, Iowa
Lisa Knieriem Wright, Shannon Funeral Service, Shelbyville, Ky.
Colin Luke Yoder, Yoder-Culp Funeral Home Inc., Goshen, Ind.
About Meet the Mentors
The 50 selected attendees will have an opportunity to meet and learn from three of the country's leading funeral directors: Glenn P. Taylor of the Glenn Funeral Home in Owensboro, Ky.; Valerie J. Wages of Tom M. Wages Funeral Services Inc. in Snellville, Ga.; and NFDA Past President Mark Musgrove of Musgrove Family Mortuary in Eugene, Ore.
During the program, each mentor will give a presentation in which they share lessons they have learned about how to build a successful and fulfilling career in funeral service. After the presentations, participants will break into groups and personally interact with each mentor.
There is no cost to participate in the program itself; the 50 selected attendees only need pay for their transportation to the program. The cost of the registration fee, access to the mentors, one night of lodging, a reception and dinner the night before the program, and continental breakfast and lunch the day of the program – a $599 value – has been generously covered through a grant from the Funeral Service Foundation.
Complete details about the NFDA Meet the Mentors program, including the videos announcing the winners, can be found on the NFDA website, http://www.nfda.org/mentors.
Second Meet the Mentors Added
During the final attendee announcement video, NFDA announced that a second Meet the Mentors event would take place in 2012; it will take place August 27-28 at the Faculty Club on the Harvard University campus. Information about that program, including details on how young funeral professionals can enter for an opportunity to attend, will be released in the coming months.
NFDA is the world's leading and largest funeral service association, serving 18,500 individual members who represent nearly 10,000 funeral homes in the United States and 43 countries around the world. NFDA is the trusted leader, beacon for ethics and the strongest advocate for the profession. NFDA is the association of choice because it offers funeral professionals comprehensive educational resources, tools to manage successful businesses, guidance to become pillars in their communities and the expertise to foster future generations of funeral professionals. NFDA is headquartered in Brookfield, Wis., and has an office in Washington, D.C. For more information, visit http://www.nfda.org.

ConnectingDirectors.com is the leading online daily publication for funeral professionals with a reader base of over 45,000 of the most elite and forward-thinking professionals in the profession. With ConnectingDirectors.com we have created a global community through an online platform allowing funeral professionals to Stay Current. Stay Informed and Stay Elite.

Latest posts by CDFuneralNews (see all)
You may be interested
Funeral Industry News
262 views
Funeral Industry News
262 views
Mean Internet Comments – Funeral Edition
CDFuneralNews
-
June 20, 2018
We shine a light on some of the harsh words posted on social media towards DISRUPT Media's CEO, Ryan Thogmartin.…
Funeral Industry News
1123 views
Funeral Industry News
292 views
Funeral Industry News
292 views
RELEASE THE FN CRAKN! | FUNERAL nation 114
CDFuneralNews
-
June 18, 2018
It's a barn burner... The Commander is moving his Command Post!!! Besides the Commander on the move, the boys speak…
Comments