Meet The Guys Forbes.com Calls 'The Bros of The Death Care Industry'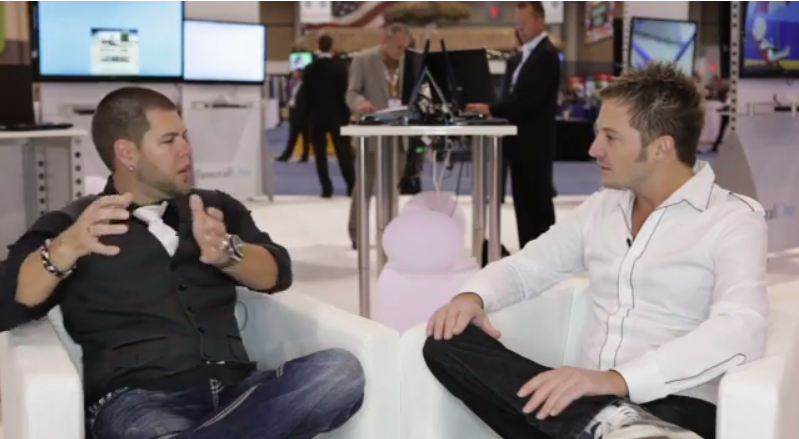 This article was originally published November 1, 2013 on Forbes.com
Just in case Yahoo CEO Marissa Mayer plans on running a funeral business out of the Palo Alto, California, funeral home she bought earlier this month — and isn't, you know, pulling a Mark Zuckerberg — she might want to hire the bros of the death care industry to help her take her funeral business to the next level.
Meet Ryan Thogmartin and Joe Joachim, two young men who aren't your daddy's funeral professionals. Think "funeral business," and you may imagine an odd-smelling, be-khaki-ed businessman grimly escorting you through casket options and regaling you with embalming techniques. Thogmartin and Joachim are more Guy Fieri or Tim Ferriss than professional undertaker, a generation of startup guys who want to change the way we dispose of the dead.
Thogmartin is founder and CEO ofConnectingDirectors.com, "the premier progressive online publication for funeral professionals." Joachim is the founder and CEO offuneralOne.com, a death-focused tech company offering "strategic funeral home web site design, personal funeral service consulting, and funeral tribute video software."
In their world, a funeral services convention is "awesome," and what funeral directors of today want is innovation and transformation. It's like startup culture, but with more cadavers. "At the end of the day," Joachim enthuses, "it's about creating better funerals."
Thogmartin and Joachim know the death business never, well, dies. Tobacco and alcohol tend towards being recession-proof, and the Grim Reaper doesn't care how the economy is doing — he keeps on killing.
Clearly, in this market, the war is between caskets and cremation as funeral directors compete to get their hands on consumers' dollars. According to CNBC, the death care racket is a $17B industry, 2.5M Americans kick the bucket annually, and cremation (chosen by 42%) is a "hot trend":
"Cremation is cheaper than burial. In fact, the average cost of a funeral today is about $6,500, including the typical $2,000-or-more cost of a casket. Add a burial vault, and the average jumps to around $7,700. A cremation, by contrast, typically costs a third of those amounts, or less. In a tough economy like the current one, cost counts – a lot. "
Meanwhile, city cemeteries are filled to the brim with bodies. (One urban planner's suggestion: Shoot the dead into space, like Spock.)
Over at funercalOne, Joachim offers the full-spectrum memorial package to enhance your final goodbye: DVD tribute videos, memorial websites, and webcast funerals. Thankfully, all those selfies at funerals you took during your life won't be for nothing. After you die, they'll be incorporated into digital packages that will enable you to live forever and ever … in pixels.
[via: Forbes.com]
ConnectingDirectors.com is the leading online daily publication for funeral professionals with a reader base of over 45,000 of the most elite and forward-thinking professionals in the profession. With ConnectingDirectors.com we have created a global community through an online platform allowing funeral professionals to Stay Current. Stay Informed and Stay Elite.
Latest posts by CDFuneralNews (see all)
You may be interested
Marketing
2 views
4 Social Media Mistakes Death Care Companies Are Making (and How to Fix Them)
Ryan Thogmartin
-
August 22, 2017
On one hand, there's always something new to learn and try. However, not everything makes sense when it comes to marketing death care companies. We've watched many funeral organizations lose focus on strategy due to the bright and shiny nature of the new tactics that pop up. Tactics come in all shapes, sizes and value levels. Some are new features that are useful and others can be 'shortcuts' that ultimately lead us in the wrong direction. Recent conversations got us thinking, so we wanted to talk about some social media marketing mistakes we see death care companies make, and how they can fix them.
Death Discussions
3 views
August 31 is International Overdose Awareness Day (IOAD)
Ryan Thogmartin
-
August 21, 2017
Unfortunately, the opioid epidemic isn't much of a headline anymore. With over 100 overdose-related deaths everyday, we, as a country, have become desensitized to death and drugs. Funeral homes are charged with taking care of the final arrangements for those who have been taken from this earth too soon.
Jobs
5 views
Director of Support – Western US
CDFuneralNews
-
August 21, 2017
At Carriage Services, we believe in the concept of "First Who, Then What." We have learned that leaders, who attract and surround…
Comments