Dear Sons: Can We Talk About Death And Dying?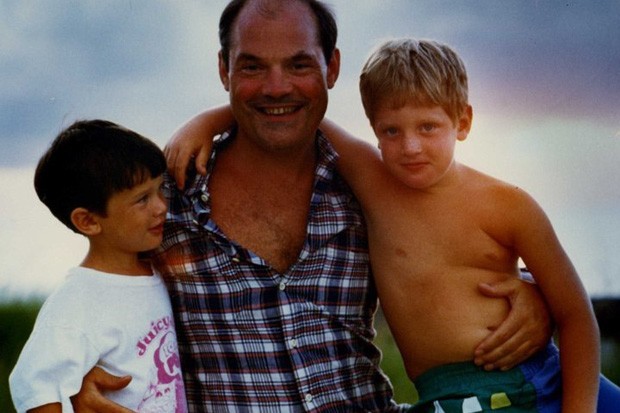 Dear Sons:
You are now 28 and 32, respectively, and have been out, and for the most part, on your own for the better part of a decade. Even getting you home for a visit is a rare and potentially awkward event. So I can only imagine how close to the moon you will be transported by today's request.
Your mother and I want to talk to you seriously, and in detail, about how we now see the later years of our lives, of the things we want you to know and possibly some of the difficult decisions you may need to make for us as we get older.
First off, this request is not some smokescreen for sending you a veiled and calamitous message about our health – financial or physical. We are doing fine in the money and body departments. In fact, we want to talk with you now precisely because things are going well.
Making plans for the future shouldn't wait until your mother or I are at death's door or until we face some funding crisis about our retirement income. Based on current longevity tables, we expect to live well into our 80s and expect at least one of us to live past 90. That's a long way off, we know, so what's the rush?
The rush is that stuff happens to people like us. Even if we take great care of ourselves, heart attacks and strokes happen. Auto accidents and chronic illnesses happen. Early onset dementia happens. Do you have a clue what you'd do if one or both of us was incapacitated and unable to make important decisions about our health care?
We think you should know how we want to be cared for if we are unable to make these decisions ourselves. For example, do you think we want doctors to keep us alive at all costs if we become seriously ill? Would we like our organs donated to science after we die? Do we want to be planted in the ground in coffins or cremated?
We have health care proxies and living wills that speak to these matters. Do you know this? Do you know what they say? Do you even have any idea how to access these documents?
We have tried to raise this topic with you before but have received the "it's too soon to worry about these things" response. It's not too soon. It's time to talk. We know having this conversation would give us a lot of peace of mind. But we think it would do the same for you, too.
This is not said to make you feel guilty – we tried that years ago and we know you are impervious to such parental tactics. But these are things you need to know.
Other things you need to know are details about our wills and especially about our finances. We love your little joke about reminding us to get flight insurance every time we fly. But if we did die suddenly, do you have any idea what would happen to our things? Do you even know what things we have?
We have life insurance policies. We have multiple retirement accounts. We have pensions and Social Security entitlements. We have several bank accounts. We have equity in our home. We have lots of stuff. And it seems like we have a zillion online passwords to important financial accounts. You should know what's in them. You should have access to our financial details. You should know what we'd like done with our assets and, in your own self interest, what your shares in them would be if and when we die.
We don't plan to die anytime soon, of course. But we think it's very, very important that we have plans for when we do die. The last time we checked, that's pretty much going to happen someday. Knowing we have plans that include you would give us great comfort. Knowing that you will have our backs in our later years – when we are likely to be frail and, let's be honest, cognitively challenged – is extremely important to us.
Maybe we'll all be together at Thanksgiving or Christmas. Whenever it is, let's have a family meeting to talk about these things. It would mean a lot to us.
Love,
Dad
[via: money.usnews.com]
CEO at DISRUPT Media and ConnectingDirector.com
Ryan Thogmartin is the Owner and CEO of DISRUPT Media.

DISRUPT Media is a full-service creative agency built for the now. We partner with death care companies to drive deep-rooted brand loyalty and measurable leads through social media.

More Fans. More Conversations. More Leads.

Ryan is also the founder of ConnectingDirectors.com. ConnectingDirectors.com is the leading online daily publication for funeral professionals with a reader base of over 45,000 of the most elite and forward-thinking professionals in the profession. With ConnectingDirectors.com Ryan has created a global community through an online platform allowing funeral professionals to Stay Current. Stay Informed and Stay Elite.
Latest posts by Ryan Thogmartin (see all)
You may be interested
Funeral Industry News
468 views
Funeral Industry News
468 views
Mean Internet Comments – Funeral Edition
CDFuneralNews
-
June 20, 2018
We shine a light on some of the harsh words posted on social media towards DISRUPT Media's CEO, Ryan Thogmartin.…
Funeral Industry News
1173 views
Funeral Industry News
300 views
Funeral Industry News
300 views
RELEASE THE FN CRAKN! | FUNERAL nation 114
CDFuneralNews
-
June 18, 2018
It's a barn burner... The Commander is moving his Command Post!!! Besides the Commander on the move, the boys speak…
Comments