Dirt is Cheap, But Expensive To Move – This Is What An Obituary Is Suppose To Be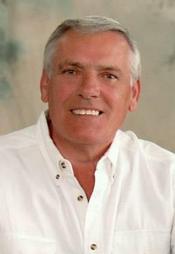 When I speak on social media I talk about storytelling – and how social media works best because it is 'visual storytelling'. Funeral directors are also storytellers, everyday you meet with a family and help them celebrate and tell the story of their loved ones lives.
Shouldn't an obituary do the same thing? Read this obituary and by the end of it I hope you feel like I did, like I really knew this guy. The best obits tell the best stories and they tell use who the deceased really was, not just who proceeded them in death.
---
Saint Albans – Ivan H. Charbonneau, Babe, Dad, Pops, Pig Face, Coon, Uncle, Johnny Cash, best known for his lively stories, great humor and antics, died on Sunday, August 11, 2013.
Being the youngest son of eight to Donat and Cresence Charbonneau (both deceased), he is claimed to be the most spoiled of all. His older sisters Marie (deceased), Pearl Hanson, and Lynn Tabor (husband Bud, both deceased) all doted on him.
Admiring the path his brothers Andy (wife Erna) and Claude (significant other Madeline deceased) took, he left Vermont at the age of 15 to spread his charm, sharp wit and good looks. Later he followed his brother Jack (wife Martha) in the trucking business, where there's little doubt his charm entertained many a night.
At 18, he was drafted during the Vietnam War. He was honorably discharged after the death of his parents to help care for his youngest sister Fran Curtis (husband Michael) and manage the family farm with his brother Louie (wife Jeanne).
He was a playboy up until the day he met the love of his life, Marie Paquette, 34 years ago. Once she gave him the "ulta-matoes" they married in 1985 and he instantly became a loving father to two girls, Jessica Archambault (husband Stephen) of Fairfield and Crystal Vitorino (husband Jesse) of Massachusetts. No sooner had the knot been tied, he surprised everyone and asked for another child. Two years later his only son Ryan (significant other Ellen) was born. Although his affection wasn't always easily displayed, his eyes lit up with pride when telling stories of his "chidren" and of "the mudder of his chidren."
Four years after marriage, the trucking business slowed down which gave him the opportunity to pursue his lifelong dream and became entrepreneur of I. H. Charbonneau & Son and Northeast Aggregate Corp, where he coined the phrase "dirt is cheap, but expensive to move."
He loved playing cards with his cronies, ice cold milk, Jessica's peanut butter fudge, turnip, Cabot Seriously Sharp Cheddar Cheese, Hellman's Mayonnaise, butter (not margarine!), 60 Minutes, Unsolved Mysteries, playing bumper cars with Cadillacs, vodka martinis (olives, rocks on the side, hold the vermouth), hunting camp (although not once shooting a gun), random Sunday rides, Linda's baked beans and Charlie's deviled eggs.
A meal wasn't a meal without meat and the biggest "well done" baked or "well-mashed" mashed potatoes, toast was always ordered "well done," and the butter better darned be soft.
Although a master of the disappearing act, he was also very predictable. Any day of the week he could be found at the Elks, Saturday out to dinner, Sunday the Casino, the latest job site, the Quarry, napping in his chair with the TV volume maxed out, lunch at Pie In The Sky, or on a coffee break.
He was an early riser, go get-er, life of the party, story teller, jokester, bull headed, generous, opinionated, gruff on the outside loving from the inside, ambitious, had a gift of gab and an art for shooting from the hip.
Remi, his other true love and partner in crime, shared a special bond that most will never experience in a lifetime. They often had conflicting opinions including Motel 6 versus putting on the Ritz; needing 700 deserts versus just one; pants on the beach or shorts. Somehow they always made it work.
He is greatly loved by his 4 grandchildren, Alex and Emma Archambault and Olivia and Vincent Vitorino. He loved Alex's drawings, Emma and Olivia's Christmas skits, and Vinny's big hugs.
Relatives and friends are invited to attend calling hours on Thursday, August 15, 2013, from 4:00 to 8:00 P.M. at the Heald Funeral Home, 87 South Main Street, St. Albans.
A Mass of Christian Burial will be celebrated on Friday, August 16th at 11:00 A.M. at Holy Angels Catholic Church, 246 Lake Street, St. Albans with the Reverend Maurice J. Roy as celebrant. When you arrive, in Ivan's words, "get in, sit down and don't touch a thing!" Interment with military honors will follow in the family lot in St. Albans Bay Cemetery.
In lieu of flowers, memorials in Ivan's name may be made to the ALS Foundation, Northern New England Chapter, 10 Ferry Street, Suite 309, Concord, NH 03301 or the Association of Frontotemporal Degeneration, Radnor Station Building 2 – Suite 320, 290 King of Prussia Road, Radnor, PA 19087. Please visit www.healdfuneralhom.com to leave a memory or a message for the Charbonneau family.
In a friends words, "Death leaves a heartache no one can heal, love leaves a memory no one can steal…" We know he is in peace now and will be greatly missed. Our only hope is on his journey to heaven he remembered his "canteen, bayonet, pistol belt and trenching tool. "
Folks, "Elvis has left the building."
[via: http://healdfuneralhome.com/fh/obituaries/obituary.cfm?o_id=2193265&fh_id=10895]
CEO at DISRUPT Media and ConnectingDirector.com
Ryan Thogmartin is the Owner and CEO of DISRUPT Media.

DISRUPT Media is a full-service creative agency built for the now. We partner with death care companies to drive deep-rooted brand loyalty and measurable leads through social media.

More Fans. More Conversations. More Leads.

Ryan is also the founder of ConnectingDirectors.com. ConnectingDirectors.com is the leading online daily publication for funeral professionals with a reader base of over 45,000 of the most elite and forward-thinking professionals in the profession. With ConnectingDirectors.com Ryan has created a global community through an online platform allowing funeral professionals to Stay Current. Stay Informed and Stay Elite.
Latest posts by Ryan Thogmartin (see all)
You may be interested
Funeral Industry News
598 views
Funeral Industry News
269 views
Funeral Industry News
269 views
RELEASE THE FN CRAKN! | FUNERAL nation 114
CDFuneralNews
-
June 18, 2018
It's a barn burner... The Commander is moving his Command Post!!! Besides the Commander on the move, the boys speak…
Frontrunner Professional
3 views
Comments