Green Burial Film Wins Accolades and "Hits Cultural Nerve" screening This Month at Smithsonian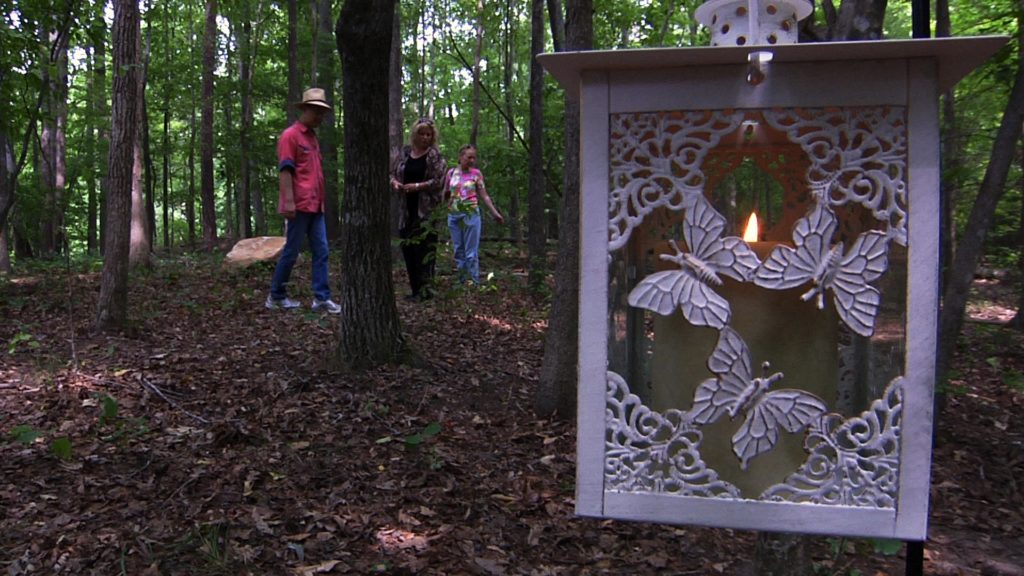 Washington, DC – "A Will for the Woods," the first feature length film about those working to de-industrialize the deathcare industry and use burial as a means of protecting natural areas, may finally push this emerging movement into mainstream consciousness.
The documentary premiered last month at the Full Frame Documentary Film Festival in Durham, North Carolina winning the festival's coveted "Audience Award," as well being named "Best Environmental Film Award" from Duke University's Nicholas School of the Environment.
The film will screen at the Smithsonian in Washington DC on June 21st as part of AFI Silverdocs, the nation's most prestigious documentary film festival.
"A moving and revelatory film addressing an issue each and every one of us must eventually confront," said Bill Chameides, Dean of the Nicholas School.  "If you're alive, this is a must see."
TED put the film on its list of the "9 documentaries that you need to see this year."  Discovery News said, "the success of the low-profile documentary suggests that the film has hit a cultural nerve."
Nearly four years in the making, "A Will for the Woods" follows terminally ill psychiatrist Dr. Clark Wang as he endeavors to use his last act to find solace and protect woodland in Wake Forest, NC.  It also chronicles the pioneering efforts of the Green Burial Council, an independent, nonprofit that has become the standard-bearer in this nascent field by working to bring forward within the field of funeral service a "new ethic for a new era."
Rather than focusing on what's wrong with conventional deathcare, "A Will for the Woods" highlights those who have been working to change the way Americans are allowed to care for their dead.  Much of the film centers on the relationship between Dr. Wang and Dyanne Matzevich, manager of Pine Forest Cemetery in Wake Forest, North Carolina.
"Dyannne is the embodiment of everything the Green Burial Council aspires to be," said Joe Sehee, founder of the eight year-old organization.  "And she so beautifully demonstrates in this film what can happen when the needs of others are placed above all else."
Green or natural burial is a return to caring for the dead without embalming with toxic chemicals or the use of energy/resource intensive vaults, caskets, and maintenance practices.  When integrated with principles of restoration ecology and land stewardship, green burial can also be a vehicle for facilitating conservation.
To learn more about the film, go to www.awillforthewoods.com, and for more information on the Green Burial Council, visit www.greenburialcouncil.org.
ConnectingDirectors.com is the leading online daily publication for funeral professionals with a reader base of over 45,000 of the most elite and forward-thinking professionals in the profession. With ConnectingDirectors.com we have created a global community through an online platform allowing funeral professionals to Stay Current. Stay Informed and Stay Elite.
Latest posts by CDFuneralNews (see all)
You may be interested
Marketing
2 views
This is How Facebook Protects Your Privacy After You Die
Ryan Thogmartin
-
August 22, 2017
Facebook offers the option of a Legacy Contact. Every user has the option of choosing a trusted friend or family member to be in charge of their Facebook profile when they pass away.
Marketing
182 views
4 Social Media Mistakes Death Care Companies Are Making (and How to Fix Them)
Ryan Thogmartin
-
August 22, 2017
On one hand, there's always something new to learn and try. However, not everything makes sense when it comes to marketing death care companies. We've watched many funeral organizations lose focus on strategy due to the bright and shiny nature of the new tactics that pop up. Tactics come in all shapes, sizes and value levels. Some are new features that are useful and others can be 'shortcuts' that ultimately lead us in the wrong direction. Recent conversations got us thinking, so we wanted to talk about some social media marketing mistakes we see death care companies make, and how they can fix them.
Death Discussions
28 views
Death Discussions
28 views
August 31 is International Overdose Awareness Day (IOAD)
Ryan Thogmartin
-
August 21, 2017
Unfortunately, the opioid epidemic isn't much of a headline anymore. With over 100 overdose-related deaths everyday, we, as a country, have become desensitized to death and drugs. Funeral homes are charged with taking care of the final arrangements for those who have been taken from this earth too soon.
Comments