Why Baby Boomers Want You To Commemorate Them (And Forget About Traditions)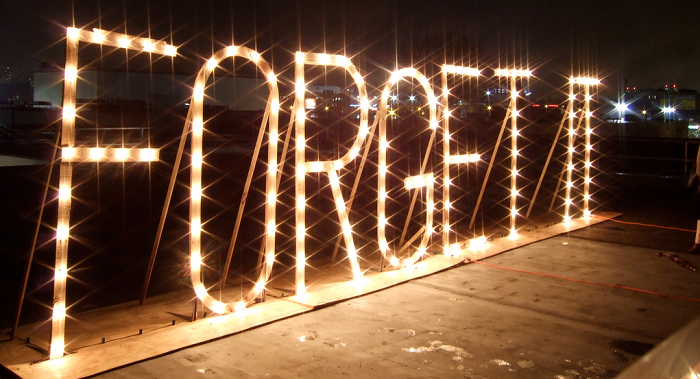 Article By: Molly, Blog Manager at O'Connor Mortuary (Originally published on the FuneralOne blog)
I recently came across an article that surveyed Baby Boomers, asking them to select and submit images that represented their feelings about traditional funerals.
The submissions were rather surprising. All of the images were oozing with dark colors and sorrow.  One person even submitted a photograph of a shark to represent his anxiety and feelings of intimidation towards funerals.
During the survey, the participants were also asked to submit photos illustrating how they would want their own funeral to be perceived. Bright colored photos flooded in, showing pictures of smiling families, parties, sunshine, joy and vitality. How beautiful, right?
So what does that mean? Well, it tells us that the Boomers (and most likely the generations following them) are ill-at-ease with the traditional funeral model that mortuaries around the nation primarily offer.
Most importantly, it tells us that there is a NEED FOR CHANGE.
How can we begin looking at funerals as events to be uniquely personalized? Well, here are some ideas to inspire you:
1. Have a symbol or take-away that everyone at the funeral gets to interact with or keep
No matter how traditional the funeral is, there is always something unique out there for everyone to incorporate into a service. One example of this is a photo I recently came across, shared by Joe Sanchez of Legacy Life Events Center:
"Funeral Service for a Nurse that passed away. Instead of the traditional 'flower pedals' – or sand on the casket, I opted for band aids! Family was so pleased!"
Another friend of mine recently attended a funeral where there were hundreds of paper hearts cut out and laying on a table. The widowed husband told all of his funeral guests to write a memory or prayer on one of the paper hearts and leave it with his wife. He then put all of the paper hearts in the casket, taking just one of the paper hearts home to remember her by.
My friend was really moved by this gesture and the way it helped the widowed husband remember his wife.
2. Create a timeline of your loved one's life and let others contribute
I saw this idea on my new favorite show, Parenthood (it's on Netflix, so check it out!). In the show, the daughter, Haddie, is going off to college and her family has a going away party for her.
The family put together a timeline of Haddie's life on a string with clothespins latching on all kinds of pictures, drawings, memories and love notes, encouraging her on this new path in her life.
This is an easy way you can help your families personalize their loved one's service. Including friends and family in this would just involve asking them to bring photos & memories – which is a great way to bring everyone together to remember the life lived.
3. Think about weddings as you plan a funeral
All the unique things that are incorporated into weddings now-a-days are just as relevant and special to have at a funeral. Slideshows, favorite foods, colors, quotes and passions are all things that can help you personalize your service.
There are so many ways available to us to celebrate a unique and wonderful life through simple but significant acts. A funeral service is shown to be one of the most helpful and pivotal moments in the grief process. So have a service that your loved one would laugh & smile at.
Commemorate THEM, and don't worry about the tradition.
How would you illustrate your feelings about a traditional service? A non-traditional one? What are some unique services you've attended? Share your thoughts in the comments below!
ABOUT THE AUTHOR:
Hello! I'm Molly and I run & manage the blog at O'Connor Mortuary.  We have an awesome team of creative writers that I get to work with every week & be inspired by – my job is a blessing. I have a Master's Degree in English from CSULB & have worked at the Mortuary for 3 years now. I started out as the weekend receptionist & never thought my degree would come into use here. I am happily wrong! O'Connor has brought together 2 of my deep passions, writing & grief ministry, and I am so grateful to be working somewhere where I feel value in what I do. I want to sincerely thank you for following & reading the blog and invite you to get involved by sending feedback, topic ideas, or guest blogger proposals to me here: mkeating@oconnormortuary.com
ConnectingDirectors.com is the leading online daily publication for funeral professionals with a reader base of over 45,000 of the most elite and forward-thinking professionals in the profession. With ConnectingDirectors.com we have created a global community through an online platform allowing funeral professionals to Stay Current. Stay Informed and Stay Elite.
Latest posts by CDFuneralNews (see all)
You may be interested
Marketing
181 views
4 Social Media Mistakes Death Care Companies Are Making (and How to Fix Them)
Ryan Thogmartin
-
August 22, 2017
On one hand, there's always something new to learn and try. However, not everything makes sense when it comes to marketing death care companies. We've watched many funeral organizations lose focus on strategy due to the bright and shiny nature of the new tactics that pop up. Tactics come in all shapes, sizes and value levels. Some are new features that are useful and others can be 'shortcuts' that ultimately lead us in the wrong direction. Recent conversations got us thinking, so we wanted to talk about some social media marketing mistakes we see death care companies make, and how they can fix them.
Death Discussions
28 views
Death Discussions
28 views
August 31 is International Overdose Awareness Day (IOAD)
Ryan Thogmartin
-
August 21, 2017
Unfortunately, the opioid epidemic isn't much of a headline anymore. With over 100 overdose-related deaths everyday, we, as a country, have become desensitized to death and drugs. Funeral homes are charged with taking care of the final arrangements for those who have been taken from this earth too soon.
Jobs
9 views
Director of Support – Western US
CDFuneralNews
-
August 21, 2017
At Carriage Services, we believe in the concept of "First Who, Then What." We have learned that leaders, who attract and surround…
Comments