Batesville's Endura Vault Isn't Faulty, But Why Is It Popping Out Of The Ground?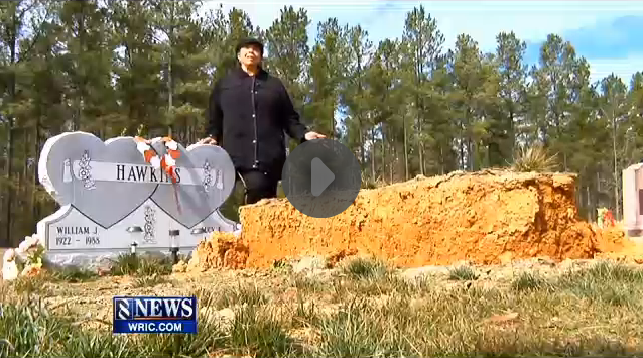 Batesville launched their Endura Vault in 2010. Since the official launch we really haven't heard much about the vault except when it pops out of the ground.
Back in May of 2012 we published an article showing pictures of an Endura vault sticking out of the ground in Indiana and there have been other reports of this happening across the country, but in all cases the vault has stayed sealed and protected the casket, which is the purpose of the vault.
So why are we talking about this again? Because it has happened again, and this time the vault had been buried for over one year.
Last week in Virginia a daughter visited the grave of her mother and found the grave lifted two feet about the surface of the ground. The vault used for the burial was a Batesville Endura vault.
For the full video report click the image below: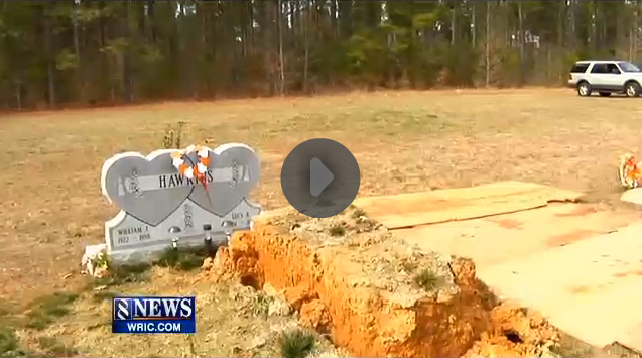 In all of the 2012 cases of the Endura Vault popping out of the ground it was determined that the vault was not properly interred with the required amount of ground cover or grave preparation.
In the above video, a response from Batesville (to the news station), also references faulty installation. Batesville did not install the vault in the above case, it was installed by a company sub-contracted thru the funeral home handing the service. This is standard procedure in the funeral profession. Very few funeral homes handle the vault installation themselves.
We reached out to Batesville for comment on this latest case and asked how the situation was handled. Here is the response we received Sunday evening:
In our industry, there are times when something like this occurs and a family is put in an unimaginable situation. At that moment, the only thing that matters is making sure the problem is resolved as quickly as possible and with the greatest respect and dignity. It's what funeral professionals do, and we were glad to be able to do that for this family. Our representative remained on site all day to make sure the vault was reinterred properly, and that the family understood what was happening at every step along the way, and could go home knowing their loved one was back at rest.
Teresa M. Gyulafia – Director, Brand & Marketing Communications – Batesville
In all cases of the Batesville Endura vault popping out of the ground the vault itself has performed to spec. The vault has remained sealed and the contents inside have remained protected. We also know from the above case that the family was satisfied with their vault choice and with the properly reinterred vault and over site provided by the on site Batesville representative.
The fix to this problem seems to be making sure each Endura vault installment is done properly, but at this point there is no way for Batesville to do that. So how should Batesville proceed to correct this problem?
Other vault providers like Wilbert and Trigard have authorized licensees/dealers that are trained and approved to install their burial vaults (though there is still no possible way for them to oversee each installment to determine if it is done according to spec). As more Endura vaults are installed it seems that Batesville is going to have to implement some kind of certification and training process to minimize the error in the installation process.
However, there are some positives that have come from these unfortunate situations; in all cases the vault itself has not failed or been faulty and Batesville has gone out of their way to insure that each family was comfortable and experienced the proper closure with each reinstallation.
Props to Batesville for that.

ConnectingDirectors.com is the leading online daily publication for funeral professionals with a reader base of over 45,000 of the most elite and forward-thinking professionals in the profession. With ConnectingDirectors.com we have created a global community through an online platform allowing funeral professionals to Stay Current. Stay Informed and Stay Elite.

Latest posts by CDFuneralNews (see all)
You may be interested
Funeral Industry Press Releases
76 views
News
189 views
We are Building Something Exciting for You… and We Need Your Help!
Justin Crowe
-
January 31, 2018
We want to make your deathcare job easier. Tell us what you want in this 2-minute survey and get entered to win $100! The Connecting Directors and Disrupt Media teams are excited to be planning some new free funeral home marketing content and products for you in 2018 and we want to know what you need most! We want to know your biggest business wins of 2017, the tasks in your day that you hate, and what you feel is holding you back!
Comments