Talking to Your Children about Death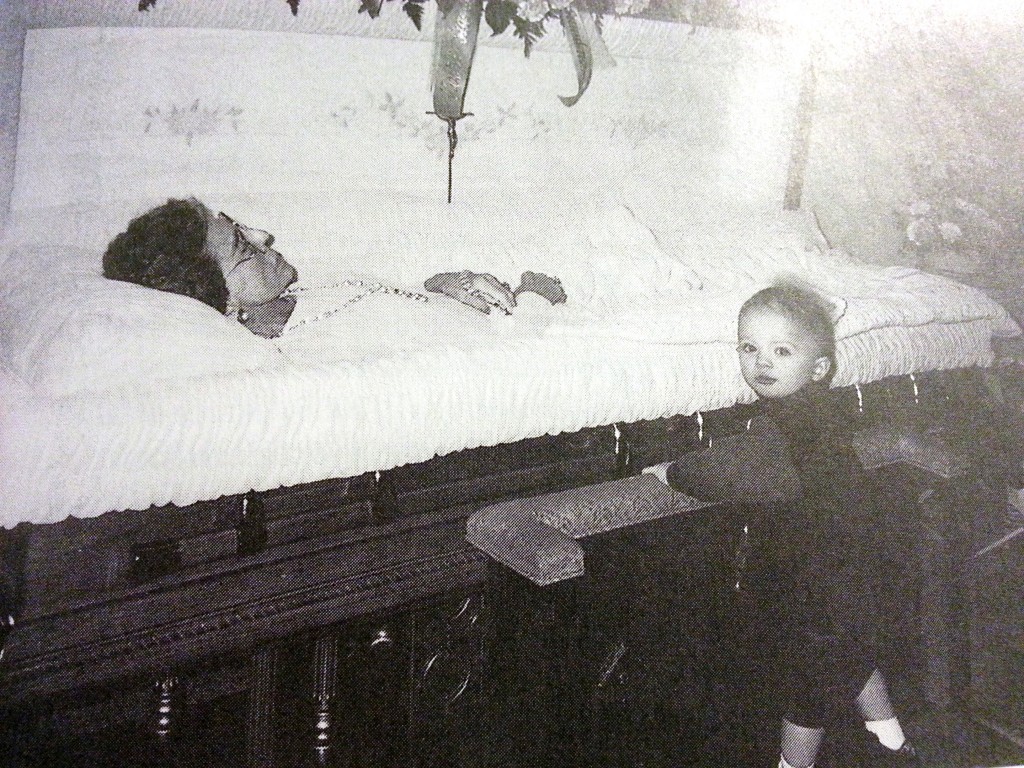 Article from Caleb Wilde, CalebWilde.com
This from "Death and Dying, Life and Living" (Page 346):
In our society, adults often wonder if they should talk to children about death, what they should say, and how they should act with children in death-related situations.  These questions arise in many ways:
Should we discuss death with children or teach them about loss and grief even before a death takes place?
What should we say to children after a death occurs?
Should we take children to funeral services?
Perhaps the most difficult of all questions of this type arise in situations in which adults (parents, family members, or care providers) are challenged by a child who has a life-threatening illnes and who is facing his or her imminent death.
One recent contribution to the discussions (Kreicbergs et al., 2004) described a study of Swedish parents whose child had died from cancer between 1992 and 1997.  Among the 561 eligible parents, 429 reported on whether they had talked about death with their child.  Results showed that more than a quarter of those who did not talk with their child about death regretted that they had not done so.  Similar regrets were reported by early half of the parents who had sensed that their child was aware of his or her imminent death.  By contrast, among the parents who had talked with their children about death, "No parent in this cohort later regretted having talked with his or her child about death (p. 1175).
The implications of this study suggest that, despite all of the challenges involved in talking to a child about death and even in the very demanding circumstances of a child facing his or her imminent death, it is most often better to go ahead with such conversations.  The main reason for this is that, as Rabbi Earl Grollman has often said, "Anything that is mentionable is manageable."  Opening a line of communication with children is preferable to allowing them to try to cope on their own with incomplete or improperly understood information and the demons of their own imaginations.  In addition, a child who is able to have his or her concerns addressed in a thoughtful and loving way is a child who has someone he or she can trust when there is a need to look for a source of support.
I'm a sixth generation funeral director. I have a grad degree in Missional Theology. And I like to read and write. Connect with my writing and book plans by "liking" me on facebook. And keep tabs with my blog via subscription or twitter.
Latest posts by Caleb Wilde (see all)
You may be interested
Jobs
2 views
Preneed Funeral Sales Advisor
CDFuneralNews
-
August 11, 2017
Premier Funeral Solutions is currently seeking a Preneed Funeral Sales Advisor . Premier Funeral Solutions offers tools and methodologies developed to help…
Marketing
3 views
12 Benefits of Social Media Every Funeral Home Needs to Know
Ryan Thogmartin
-
August 10, 2017
Social media is 'marketing.' It's not the new marketing, it's the current state of marketing, and funeral homes and death care companies can no longer afford to ignore it. There are so many reasons why death care companies need to get their heads out of the sand and start engaging on the platforms used by over 68% of all Americans.
Humor
41 views
Six Times Twitter Reminded Us Funerals Don't Have to be Boring
Madison Ashby
-
August 9, 2017
These six people had funerals on their mind for one reason or another and decided to share with the Twitter world what they were thinking, and I'm pretty glad they did. People can come up with some pretty crazy things if you let them ramble.
Comments