I'm glad the son of a b**** is dead!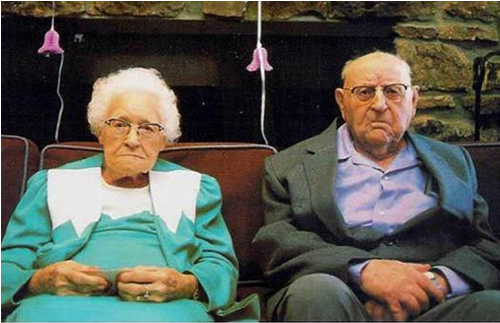 I don't know where he finds these articles but I am sure glad he does. They always give me a great laugh right when I need it!
The following article was published yesterday by Caleb Wilde on his blog CalebWilde.com.
Worth the Extra $4,850
A couple years ago an older lady's husband died.  When she showed up to the funeral home to make arrangements, we attempted to comfort the elder lady, when – surprisingly – she refused the comfort hug, and said with assertion, "I'm glad the son of a b**** is dead."
Well, it looks like the couple in this joke had the same type of marriage.
I'm a sixth generation funeral director. I have a grad degree in Missional Theology. And I like to read and write. Connect with my writing and book plans by "liking" me on facebook. And keep tabs with my blog via subscription or twitter.
Latest posts by Caleb Wilde (see all)
You may be interested
Marketing
2 views
This is How Facebook Protects Your Privacy After You Die
Ryan Thogmartin
-
August 22, 2017
Facebook offers the option of a Legacy Contact. Every user has the option of choosing a trusted friend or family member to be in charge of their Facebook profile when they pass away.
Marketing
182 views
4 Social Media Mistakes Death Care Companies Are Making (and How to Fix Them)
Ryan Thogmartin
-
August 22, 2017
On one hand, there's always something new to learn and try. However, not everything makes sense when it comes to marketing death care companies. We've watched many funeral organizations lose focus on strategy due to the bright and shiny nature of the new tactics that pop up. Tactics come in all shapes, sizes and value levels. Some are new features that are useful and others can be 'shortcuts' that ultimately lead us in the wrong direction. Recent conversations got us thinking, so we wanted to talk about some social media marketing mistakes we see death care companies make, and how they can fix them.
Death Discussions
28 views
Death Discussions
28 views
August 31 is International Overdose Awareness Day (IOAD)
Ryan Thogmartin
-
August 21, 2017
Unfortunately, the opioid epidemic isn't much of a headline anymore. With over 100 overdose-related deaths everyday, we, as a country, have become desensitized to death and drugs. Funeral homes are charged with taking care of the final arrangements for those who have been taken from this earth too soon.
Comments