Are you illiterate?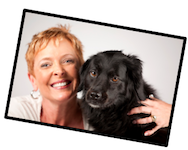 Guest Article By: Coleen Ellis
"The illiterate of the 21st century will not be those who cannot read and write, but those who cannot learn, unlearn and relearn." Futurist, Alvin Toffler
So, are YOU going into the 21st century illiterate? Or worse yet, is your staff illiterate?
2012 is here. A time to step back, take a look at your business, and see where you and your team need to unlearn and relearn those areas that will truly allow you and your operation to rise above the competition in your market. Yes, it's a time to re-tool your existing operations.
As business owners, we should never be too proud to say "we're here." We've arrived. "Our business is doing everything they can for our families and providing ALL of the services that they need and find valuable." Family's needs are constantly changing. Needs that they might not even know that they have but when you give it to them, it's the best thing that could've been done.
Our world has moved beyond the "service economy" and is now well into the "experience economy." Providing over-the-top service is still incredibly crucial to achieve satisfaction with families; providing an EXPERIENCE will get you a loyal family.
Don't know where to start? Here are a few ideas:
1) Establish a small group of people that will become your 2012 Advisors. Hold quarterly meetings with this group and ASK them the questions regarding their needs and the needs of others like them.
2) Send out a survey to past families, asking them how your organization can better serve families.
3) Periodically get all of the local ministers together to get "voice of the clergy" within your organization.
4) Are there other services that you need to incorporate within your company, such as pets? Families are turning to YOU to create a meaningful death care experience for their loved ones. Don't forget that "loved ones" for many may be defined with fur!
5) Does your preneed team need to unlearn and relearn their skills? With the smart, savvy shoppers of today, your sales team should only consist of "A" team players. Make sure they are trained and prepped to be just that.
6) Have a colleague secret shop your business to see how everyone from the receptionist to the door greeters respond to their needs.
Are you ready for the amazing opportunities that a new year brings? Are you ready to be the best that you can be?
Or will you allow yourself and your team to be considered one of the illiterate of the 21st century?

ConnectingDirectors.com is the leading online daily publication for funeral professionals with a reader base of over 45,000 of the most elite and forward-thinking professionals in the profession. With ConnectingDirectors.com we have created a global community through an online platform allowing funeral professionals to Stay Current. Stay Informed and Stay Elite.

Latest posts by CDFuneralNews (see all)
You may be interested
Funeral Industry Press Releases
67 views
News
186 views
We are Building Something Exciting for You… and We Need Your Help!
Justin Crowe
-
January 31, 2018
We want to make your deathcare job easier. Tell us what you want in this 2-minute survey and get entered to win $100! The Connecting Directors and Disrupt Media teams are excited to be planning some new free funeral home marketing content and products for you in 2018 and we want to know what you need most! We want to know your biggest business wins of 2017, the tasks in your day that you hate, and what you feel is holding you back!
Comments