[Miracles Do Happen] Wynn McBrayer: A Holiday Miracle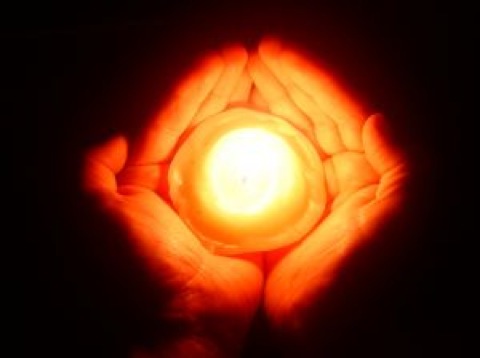 In our profession dealing with death and grieving families, sometimes miracles do occur that lighten our heart and deepen our shared commitment to serve. Wynn McBrayer, son of Scott and Ellen McBrayer, Jones Wynn Funeral Homes, is one just miracle. Born with serious heart defects, Wynn endured surgeries and medical interventions for a year, then was placed on hospice. God intervened and a Boston physician has literally worked magic. The story is below and there is now hope for a good future for Wynn.
The following is an email sent from Scott and Ellen McBrayer about their journey with their 1-year old Wynn who was born with a congenital heart defect. It is copied in its entirety.
Being able to watch a medical and life miracle from the front row is very powerful. Even still at times the cold chills of the miracle moments are so powerful, breath taking and scary in amazing and indescribable ways! Our hearts are full of so much joy that we just want to hug each of you and all of Boston ALL at the same time!!
Looking back on our days of Hospice we realize that the pain we felt was so hurtful that we couldn't talk much about hospice or even how we found the doctors in Boston. We are going to try and express a few emotions that were too painful to express and share this part of the journey with you that (at the time) we didn't realize just how painful it was. This is our story and how God opened the door for our "2nd chance at life" trip to Boston.
This journey we are on really began before Wynn was born, and we have depended on prayer and daily miracles to keep Wynn (and us) going.
His oxygen saturation baseline started (from birth) in the 60's.
After surgery in Atlanta and following multiple doctor's appointments, we would wait, anxious and full of hope, to hear the words, "yes, we can offer more medically to help your son". In April we were told the devastating news that no parent ever wants to hear. Our doctors explained that there wasn't anything else that could be done. Wynn was then placed under hospice care. The team of doctors in Atlanta gave us the option to take Wynn home to love and care from him for his last few days of his life, or we could keep him in the hospital where they would keep him "comfortable" until he passed away. We decided to bring Wynn home with us where we could love and comfort him in our home. We then met with hospice and received paperwork and instructions about how hospice works. They also explained all the possible ways the next part of our journey could go. Over time Wynn could slowly get weaker until he had no life, or they said that it could be a quick passing. One person at the hospital even told us how to hold Wynn when the time came for him to pass away. We remember hearing the words, "just hold him, make him feel safe and it might be better to not look into his eyes". She also added "don't try to save him….CPR would be very painful for Wynn and it just wouldn't help him". But how could we not try to save our son?!?! As funeral directors, our hearts break with each family we serve. Being in funeral service has taught us that life is short and never guaranteed, so we have always tried to enjoy each day as if it's our last. But to be told that death could truly happen at any moment made our world a different place. Trying to be strong enough to help our one year old son die in peace and keeping our 5 year old safe from the pain of losing his brother was harder emotionally than we can express.
Question after question kept hitting us, but there was one question that we couldn't stop thinking about. "What if Wynn dies while Scott is working and Ellen has both boys? How can one parent keep Wynn safe during his last few moments and protect Rhett, who is a very active six year old that depends on frequent interaction with the people around him? How could any of this be possible?" When we started to drown emotionally from things we have no power over, we took a step back and chose to rest in the protection of God. We had to face the reality that what was to happen would happen and we just chose to hold on to our faith as our journey continued.
About a week before Wynn's 1st birthday, we received an email that changed our journey forever. A person whom we had never met had heard of Wynn's story and emailed a friend of ours, and, by the grace of God's hand, our friend forwarded that email to us. The short email explained that her son was also born with a CHD (congenital heart defect). It went on to say that there was a doctor in Boston by the name of Dr. Brietbart who saved their son. She also included the doctor's email address and went on to say that he is a wonderful person and was good about emailing families back. Talk about emotional!! We had spent so much time in Altanta and talked to so many different doctors about Wynn's condition, and they all offered different opinions, but we always ended up with the same conclusion that nothing else could be done. Our hearts were emotionally broken and our fear was so real we could feel it. We were afraid we couldn't withstand another doctor telling us more of the same, bleak news that we were wrestling with already. However, God wouldn't let our hearts rest emotionally until we emailed this doctor. We are sure everyone has battled and emotionally fought the feelings of whether or not to act on something, especially when doubt seems to loom on every corner.
Then one afternoon we couldn't fight it anymore. This is one of the only times we didn't proof or re-read an email. We typed and sent an email to Dr. Roger Brietbart in Boston. We did feel like there was no hope medically and didn't believe he would tell us something we hadn't already heard. We never lost hope in God, but we did lose hope in medical procedures. But the heavy pulling on our heart just wouldn't stop, so the email was typed and sent as quickly as possible. Almost like, "Fine, God! It's done now. Is that what you wanted?!?!"
Talking about jumping out on faith. Then one of the loudest "God moments" happened. Exactly 12 minutes later Dr. Breitbart emailed us back. Cold chills mixed with tears of joy and fear flowed as we slowly opened his email. We braced ourselves for the words yet again…."nothing else can be done" …. we read it fast looking for the "no", and then we re-read it. He didn't say "no"…he didn't say "no"…..wait…..he offered to review our son's case. We had so many questions, but we were all full of hope!!! God knows NO boundaries!
The next step would seem like such a long, slow process. We had to gather Wynn's entire history of medical records and mail it to Dr. Brietbart so he could review our son's condition and consult with the other doctors on the Boston medical team so they could collectively review Wynn's medical condition. A short time there after, we received a phone call from Dr. Breitbart. He said, "We believe after reviewing Wynn's records that we feel we could offer him more options." He was also very careful to explain that they would need to run several tests on Wynn and would not be able to say for sure until we were in Boston just exactly what they would be willing to attempt.
We wanted to jump on a plane that very moment or start walking to Boston. We were instantly reminded of the power of God's hand in the life of one of his little angels.
We had to wait for a few weeks while they worked out the scheduling for a heart cath and several other tests. They wanted a date reserved for the operating room for surgery in case they could help Wynn. They didn't want us to go home and then have to fly back, of course. If they could help him, they wanted to do it while we were still in Boston.
We went to Boston on November 3, 2011. It's been a roller coaster of a ride with many, many ups and many, many downs, but what a true blessing from God that our family is still on the ride! After heart caths, lung scans, blood tests, ekgs, ecos, more tests, a 10 Ω hour open heart surgery, and then even more tests, our "blue" baby boy is now "pink"! His oxygen sats that were once consistently in the 60's are now in the 90's (100 is perfect). They rebuilt his heart and changed his entire anatomy from a structural standpoint as well as a circulatory standpoint. His body will need to heal and figure out how to function with the new repairs. This process will take a while, and he will need many more heart caths to help continue the rehabilitation of his new heart/lung functions. After spending a month in Boston, we are finally home. While waiting and watching Wynn to see if he needed oxygen at home, the doctors and nurses started getting everything ready for us to leave. On Saturday morning, Wynn had been able to remain off oxygen all night. The medical team said that home could offer Wynn something that they could not: the rest and comfort of a home. The airline we had tickets with to fly back home only had a flight that day at 10:30am. So, at 7 am the official word came. "You are released to go home!" We signed the release at 7:30 am, and our funeral director friends in Boston picked us up at 8 am. I didn't even have time for a shower. We rushed to the airport and jumped on the plane, all so that our little man could "rest" at his own home.
Talk about missing home… I guess we needed any excuse to rush the trip home haha. Scott and Rhett were in Georgia, and we had not been with them since a few days before Thanksgiving. My sweet mama stayed with Wynn and myself the entire month and I couldn't have done it without her. Papa Ed had returned to Boston on Thursday to help us prepare and to get home. Haha….I guess God knew we would be patient until we were cleared to go home and needed extra help.
We have grown to love our pediatric hospice team. They have walked with us in a very positive and supportive way, BUT we are thankful to report that Wynn is NO Longer on hospice!!! "We sometimes forget that "IMPOSSIBLE" is one of God's favorite words" -Max Lucado. Wynn's cardiologist in Boston did tell us that his heart defect is so complex that if the top hospitals around the country all reviewed his condition that Atlanta would not have been the only ones that would have placed him on hospice. We still have a long way to go, and we will travel back to Boston in February for another heart cath. The surgery was a success, but we will know after that cath. and over time if Wynn's heart, pulmonary arteries and lungs will continue to grow and heal from the repairs done. The surgeon said that it is not so much a "snap shot" of Wynn's heart/lung functions that will give us the truth of how heart/lung and pulmonary artiereis are doing since the surgery, but instead, it will be the progression of it over time that reveals the most to his doctors. The biggest question over time will be, "Are they growing or getting smaller?" Some will grow when they have flow and pressure acting on them, and some will get smaller.
So it's really Wynn's biology that will tell the full story. It will be the progression over time that will tell if Wynn's heart/lung functions will grow and continue Wynn's life. This surgery Wynn had has roughly 35% of patients end up where the doctors want them to be, and the connections grow and get larger with the pressure and flow the surgery creates on them, about 50 % of them end up in the middle (limbo), and about 15% end up on the poor side where the heart connections progressively become smaller. We are praying that Wynn will fall in the 35%…on the good side. In other words, there is still room for more miracles! No matter how long or short Wynn's life will be, this miracle has given us absolutely more time with him and has taught us so many realities about God's love and strength!!
God is still working a miracle which is the only reason Wynn is still with us today. We are grateful for each person and child who has taken the time to pray and help us save our Wynn. We have to stay away from "flu season" since he is still healing, but we can't wait for everyone to see how "pink" he is now!! Whoooohooooo!!! God is amazing! Life is amazing! And all of you are amazing!!!! What a great Christmas gift!!!
Miracles do happen,
Ellen, Scott, Rhett and "Warrior" Wynn
Due to extraordinary and on-going medical expenses, the GFDA (Georgia Funeral Directors Association) Executive Board has established a fund to benefit Wynn and help defray some of those costs. If you feel led to contribute, send to GFDA, PO Box 1865, Roswell, GA 30077 and mark the donation "Wynn McBrayer." Either way, we hope you are blessed by this story of courage, endurance and hope–in the living miracle of a beautiful little boy. God Bless everyone this holdiay season!

ConnectingDirectors.com is the leading online daily publication for funeral professionals with a reader base of over 45,000 of the most elite and forward-thinking professionals in the profession. With ConnectingDirectors.com we have created a global community through an online platform allowing funeral professionals to Stay Current. Stay Informed and Stay Elite.

Latest posts by CDFuneralNews (see all)
You may be interested
Funeral Industry News
1033 views
Funeral Industry News
283 views
Funeral Industry News
283 views
RELEASE THE FN CRAKN! | FUNERAL nation 114
CDFuneralNews
-
June 18, 2018
It's a barn burner... The Commander is moving his Command Post!!! Besides the Commander on the move, the boys speak…
Frontrunner Professional
3 views
Comments