Stewart Enterprises Reports $.13 Earnings Per Share and $.07 Per Share on an Adjusted Basis for the Third Quarter Of 2011
NEW ORLEANS — Stewart Enterprises, Inc. reported today its results for the third quarter ended July 31, 2011.
The Company reported net earnings for the quarter ended July 31, 2011 of $12.0 million, or $.13 per diluted share, compared to $6.0 million, or $.06 per diluted share, for the quarter ended July 31, 2010. After adjusting net earnings for certain items, including a $.06 per share net change from the settlement of Hurricane Katrina litigation and a tax valuation charge, as discussed in the table "Reconciliation of Non-GAAP Financial Measures," the Company reported adjusted earnings of $6.9 million, or $.07 per diluted share, for the quarter ended July 31, 2011, compared to $6.3 million, or $.07 per diluted share, for the quarter ended July 31, 2010.
Thomas M. Kitchen, President and Chief Executive Officer, stated, "For the quarter, we experienced improvements in many components of our business. Highlights for the quarter include:
Generating strong operating cash flow of $24.8 million compared to $22.7 million for the same period of 2010;
Increasing average revenue per funeral service and same-store funeral calls for the third consecutive quarter, resulting in a $2.1 million increase in funeral revenue;
Achieving a 3 percent increase in net preneed funeral sales compared to the same period of last year;
Producing $25.9 million of cemetery property sales, which is the highest quarterly cemetery property sales in three years;
Settling our litigation related to Hurricane Katrina damages for $12.4 million; and
Announcing a 17 percent increase in our dividend to $.035 per share quarterly and an additional $25 million in our share repurchase program.
The performance of our underlying operations, including improvements in preneed funeral and cemetery property sales, average revenue per funeral service and same-store calls, during the third quarter indicates positive momentum for the Company."
Mr. Kitchen continued, "Excluding the impact of the Hurricane Katrina settlement, we achieved a 9.5 percent increase in adjusted earnings compared to the third quarter of 2010, despite some non-recurring items that improved results during the third quarter of last year. For example, last year's third quarter cemetery expenses were positively impacted by $1.1 million of perpetual care deposits related to prior cancellations, which we used to offset perpetual care expenses. In the third quarter of this year, we made an additional investment of $1.2 million in our people and our business that we believe will provide benefits in the future. During 2011, we continue to invest in various new growth initiatives and enhanced our compensation packages to incentivize improvements in funeral operational performance. The investments we made in the third quarter of 2011 affected our results, but we believe are important for long-term growth."
Mr. Kitchen concluded, "Even after the significant deployment of cash throughout the fiscal year, our liquidity position remains strong with nearly $70 million of cash on hand and no amounts borrowed on our $150 million credit facility. During the first nine months of fiscal year 2011, we repurchased 2.3 million shares of our common stock in the open market for nearly $16 million. In addition, our Board of Directors increased our annual cash dividend from $.12 to $.14 per share, resulting in a return of almost $9 million to our shareholders so far this year. The Board's decision to increase both the share repurchase program and the cash dividend reflects its continued confidence in the Company's financial condition and our ability to generate cash flow. We have also invested $9 million in acquisitions throughout the fiscal year and we remain committed to growing our business through strategic acquisitions."

ConnectingDirectors.com is the leading online daily publication for funeral professionals with a reader base of over 45,000 of the most elite and forward-thinking professionals in the profession. With ConnectingDirectors.com we have created a global community through an online platform allowing funeral professionals to Stay Current. Stay Informed and Stay Elite.

Latest posts by CDFuneralNews (see all)
You may be interested
Funeral Industry News
1099 views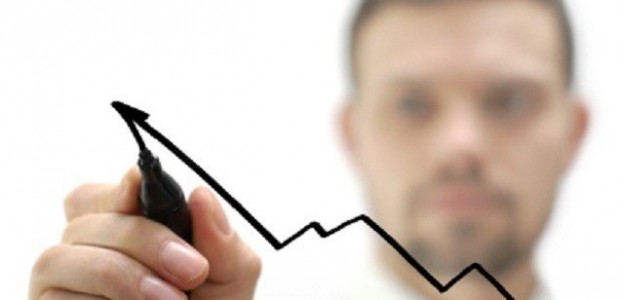 Funeral Industry News
47 views
Funeral Industry News
14 views
Comments