Funeral Director Videos Walmart Casket Delivery
It has been awhile since we have talked about a Walmart casket, though I have spoke with many funeral homes who have had Walmart caskets delivered and none of them really had anything negative to say.
The following is a short video taken by a funeral director who was serving a family who choose to purchase a casket at Walmart. Of course the funeral director was cooperative and accepted the casket delivery.
This video was put together to show other funeral directors what to expect when receiving a Walmart casket through FedEx or another shipping service.
This is to simply demonstrate how a casket will be delivered to the funeral home when family orders it online from Walmart.

It is no problem for a family to provide merchandise and I am not complaining about that, I am suggesting that the seller and/or shipper get their heads together on the best way to deliver caskets as this way in obviously in contrast to normal casket delivery provided by all casket companies that deliver to our funeral home.

On a side note, this is a garage on the funeral home property used to store various things, it is NOT within the funeral home as this was the easiest place to get the casket into.

The family came in to open the container with me and they seemed quite upset to learn after delivery that they had purchased a 1/2 couch unit unknowingly ( according to daughter ).

Michael Neal – Funeral Director
You may be interested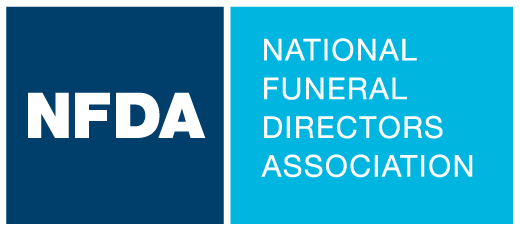 Funeral Industry News
102 views
Funeral Industry News
102 views
NFDA Announces Officer Election Results
CDFuneralNews
-
August 16, 2018
Brookfield, Wis. – The National Funeral Directors Association (NFDA) is pleased to announce that qualified association members have elected the…
Funeral Industry News
41 views
Comments