MortuaryMall.com Now Offering Funeral Home Management Software Solutions from ACS
MortuaryMall.com, the innovative online shopping site designed for funeral professionals by funeral professionals, is proud to announce that it is now offering The Professional Programs? modular software from Association Computer Services, Inc. (ACS), the premier provider of funeral home management software solutions since 1985.
?We are extremely excited to be able to offer ACS? modular line of funeral home management software for sale on MortuaryMall.com. ACS is an industry leader whose affordable, user-friendly software solutions have helped funeral service professionals run their businesses more effectively and more efficiently for over 25 years. Their longevity, great reputation and unmatched customer service speak volumes about ACS? deep commitment to the funeral service profession,? said Edward Bergin, President of MortuaryMall.com.
ACS President Frank Cook stated ?We are pleased that funeral homes can now purchase our software online. MortuaryMall.com has been very helpful and easy to work with. Any supplier interested in additional sales channels should consider MortuaryMall.com.?
Each ACS module (PrintPRO, LedgerPRO, A/R PRO, P/N PRO) is available for $495; however, for a limited time on MortuaryMall.com, customers who buy more than one ACS module at the same time will receive discounts of up to $600.00. In addition, free demos of each module are available by completing a short online form at MortuaryMall.com.
About Association Computer Services, Inc.
Based in Indiana, Association Computer Services, Inc. has been the premier provider of funeral home software solutions since 1985. Whether a funeral home serves only a few families a year or has multiple homes in a region, ACS has the right software. ACS? line of Professional Programs? modular software includes PrintPRO, LedgerPRO, A/R PRO and P/N PRO. ACS? four software modules can be purchased individually so that customers do not have to buy or upgrade expensive packaged software that includes more than they want. ACS? modules are configured to handle one funeral home location but can be configured to handle multiple locations for an additional fee.
About MortuaryMall.com
Based in Connecticut, MortuaryMall.com is a family owned business run by members of the Bergin family, whose funeral homes have served Connecticut families for more than 135 years. MortuaryMall.com redefines the way funeral service professionals shop for their funeral homes and themselves. The site currently offers more than 12,000 products, ranging from traditional funeral supplies to an unparalleled selection of name brand products important to today?s funeral homes, including flat panel TVs, DVD players, GPS devices, computers, software, portable PA systems, furniture and decorative items. Many of the products on MortuaryMall.com qualify for free or low cost shipping, and each purchase is protected by an A-to-Z Safe Buying Guarantee. MortuaryMall.com is a member of the International Memorialization Supply Association (IMSA). For more information or to place an order 24 hours a day, please visit MortuaryMall.com?s website at www.MortuaryMall.com.
You may be interested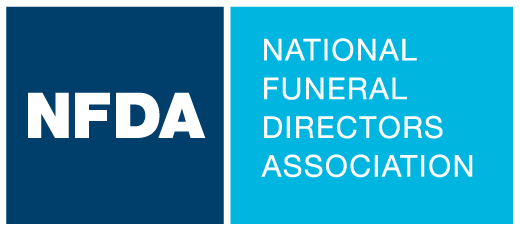 Funeral Industry News
102 views
Funeral Industry News
102 views
NFDA Announces Officer Election Results
CDFuneralNews
-
August 16, 2018
Brookfield, Wis. – The National Funeral Directors Association (NFDA) is pleased to announce that qualified association members have elected the…
Funeral Industry News
41 views
Comments