Tributes.com Adds Robert J. Biggins to Funeral Service Advisory Board
Tributes, Inc., the online resource for local and national obituary news and multimedia tributes, announced today that they have added Robert J. Biggins, CFSP, CPC and owner of Magoun Biggins Funeral Home in Rockland, MA to their esteemed list of funeral service industry advisors. The Tributes Funeral Service Advisory Board, comprised of 12 of the most forward thinking leaders in the funeral service profession, provides guidance to the Tributes? management team on product and business strategies in the ongoing development of Tributes.com into the brand on the Internet for everything obituary related.
Biggins has been a driving force in the funeral service industry serving in numerous leadership roles in both the National and local, Massachusetts Funeral Directors Associations, including as President of both organizations.
?Bob has informally been collaborating with the Tributes? team since the very early days of the company?s inception and we are very honored to be able to formalize Bob?s role in the evolution of Tributes.com by making him a member of the Advisory Board. Bob is well known in funeral service for striving for the highest quality service and products for families and we look forward to being able to continue to draw on Bob?s insights into the industry, his passion for excellence in funeral service and his industry influence as we continue to build out our product offerings and develop partnerships with funeral homes across the country,? said John Heald, a fourth-generation licensed funeral director and VP of Sales & Business Development for Tributes.com.
As the company continues to experience rapid growth with more than 1000 funeral homes that have now standardized on Tributes? online obituary solutions and distribution network, which is quickly approaching 1M unique users per month via its flagship siteTributes.com and the Tributes Network of more than 70 television stations across the country, the Tributes management team relies heavily on the input of the Advisory Board, consisting of funeral home operators, marketing and consulting professionals in the field, as it works to continue to evolve its platform to meet the needs of funeral homes and the families they serve.
?Jeff Taylor and the Tributes team have harnessed the power of the Internet, social networking and multi-media technologies to create a platform which allows families to truly tell, share and preserve the rich stories of their loved one?s lives,? said Bob Biggins. ?Witnessing the joy that the creation of a tribute brings to families served by Magoun Biggins Funeral Home, I expect the Eternal Tribute to quickly become the new standard for the obituary as it continues its swift migration from print to online. It?s exciting for me to now be a formal member of a team so focused on revolutionizing such an important aspect of the funeral service business in a way that truly benefits funeral homes and the families they serve.?
The Tributes.com Funeral Service Advisory Board Consists of the following members:
? Robert J. Biggins – Magoun Biggins Funeral Home – Rockland, MA
? J. Mark Busch ? Busch Funeral and Crematory Services ? Cleveland, OH
? Glenn Gould ? MKJ Marketing ? Key Largo, FL
? Jake Johnson ? Johnson Consulting Group ? Phoenix, AZ
? Frank Joyce ? Joyce Funeral Home ? Waltham, MA
? John Keohane ? Keohane Funeral Home ? Quincy, MA
? Mark Matthews ? Wiefel?s Cremation & Funeral Services ? Palm Springs, CA
? Dave McComb – D.O. McComb & Sons Funeral Homes – Ft. Wayne, Indiana (Advisory Board Chairman)
? Blair H. Nelsen ? Nelsen Funeral Home & Crematory ? Richmond, VA
? Buddy Phaneuf ? Phanuef Funeral Homes & Crematorium ? Manchester, NH
? Michael Turkiewicz ? FuneralNet ? Portland, OR
? Ken Varner ? Cypress Lawn Cemetery & Mortuary ? El Camino Real, CA
About Tributes.com:
Tributes.com is the online resource for current local and national obituary news, lasting personal tributes and online community providing support during times of loss and grieving. Through one centralized national web destination, with over 86 million current and historical death records dating back to the 1930?s, Tributes has made obituary and online memorial service information easily accessible so people can come together online and offline to remember and share the treasured stories of the important people in their lives who have passed away. Monster.com founder Jeff Taylor officially launched Tributes.com in February, 2008. For more information about Tributes.com, please visit our website at www.tributes.com or contact John Heald directly at 617.337.9442 or [email protected]

ConnectingDirectors.com is the leading online daily publication for funeral professionals with a reader base of over 45,000 of the most elite and forward-thinking professionals in the profession. With ConnectingDirectors.com we have created a global community through an online platform allowing funeral professionals to Stay Current. Stay Informed and Stay Elite.

Latest posts by CDFuneralNews (see all)
You may be interested
Funeral Industry News
1106 views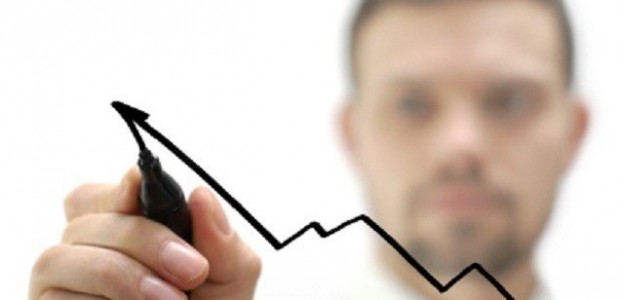 Funeral Industry News
48 views
Funeral Industry News
14 views
Comments